Hello! My Name Is:
Alisha Banda
I go to Arise Christian School, and I am in Kindergarten! My favorite color is Pink!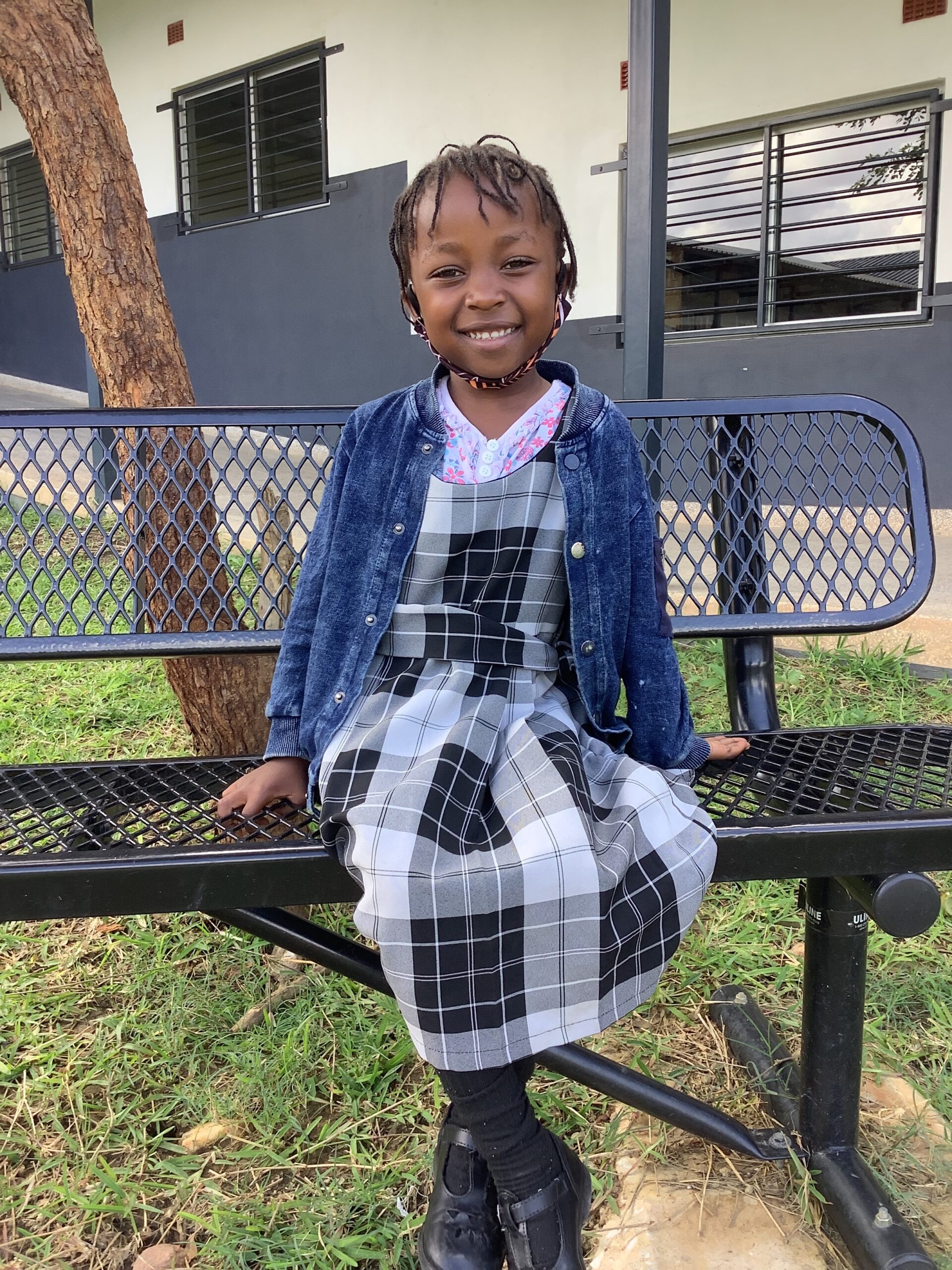 About Alisha
Alisha Banda is six years old, and lives in the Ng'ombe area of Lusaka, the capital of Zambia. She lives with her parents, and is an only child. Her father, Pasiyani, is a maintenance worker, and her mother, Rosemary, is a homemaker while she studies to try to go back to school.
Alisha started kindergarten at Arise Christian School in January, at the beginning of the Zambian school year. This is her first time going to school, and she is super excited about getting to play on the playground at school – she is particularly excited about sliding down the slides. When she grows up, Alisha wants to become a nurse because she says she wants to help the sick people in Zambia and all over the world.
When she is not at school, Alisha likes to play games outside with her best friend and next door neighbor, Salome. Alisha also likes to watch Micky Mouse Club House on TV. Alisha's favorite color is pink, and her favorite fruit is apples. Her favorite food is nshima, which is a traditional Zambian food, with spinach and fish.