Hello! My Name Is:
Andesine Nyamulanga
I go to Taonga School and am currently in Kindergarten. I am 4 years old, and I want to be a journalist!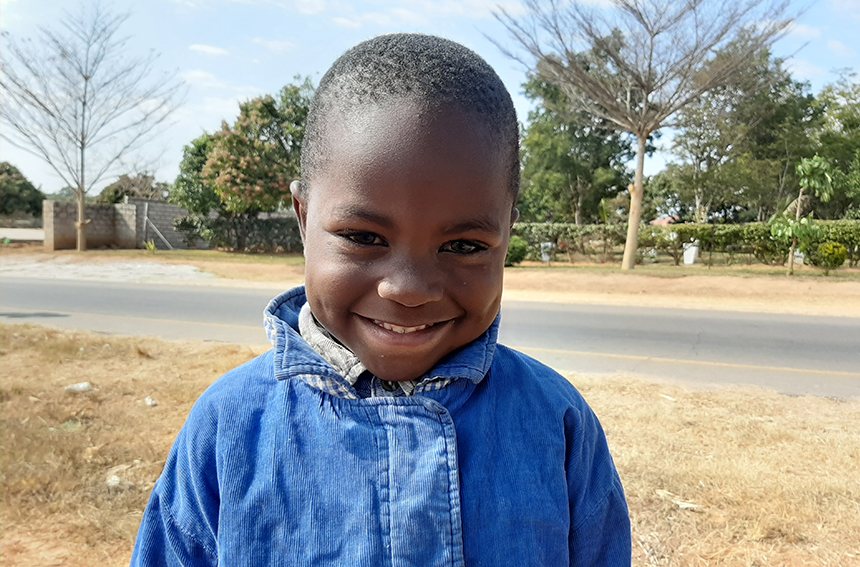 About Andesine
Andesine was born in a family of four children, one girl and three boys. His father, Simon, works as a bricklayer, and his mother doesn't have a job. Andesine's immediate elder brother, Christian is also in Kindergarten. He is so happy to be in the same grade with his brother!
Like most children in kindergarten, Andesine is already enjoying singing, coloring and playing games. He has not found a friend yet because he is always with his brother. Andesine's favorite food is rice and bananas for a fruit. His favorite color is blue. His future goal is to be a journalist. We hope this dream continues as he grows up! His new teacher is Dorothy. Andesine and his brother Christian look alike so much that people at Taonga school are struggling to tell the difference between them!