Hello! My Name Is:
Goodson Ngoma
I am 12 years old
in Grade 3 at Arise Christian School.
I want to be a doctor!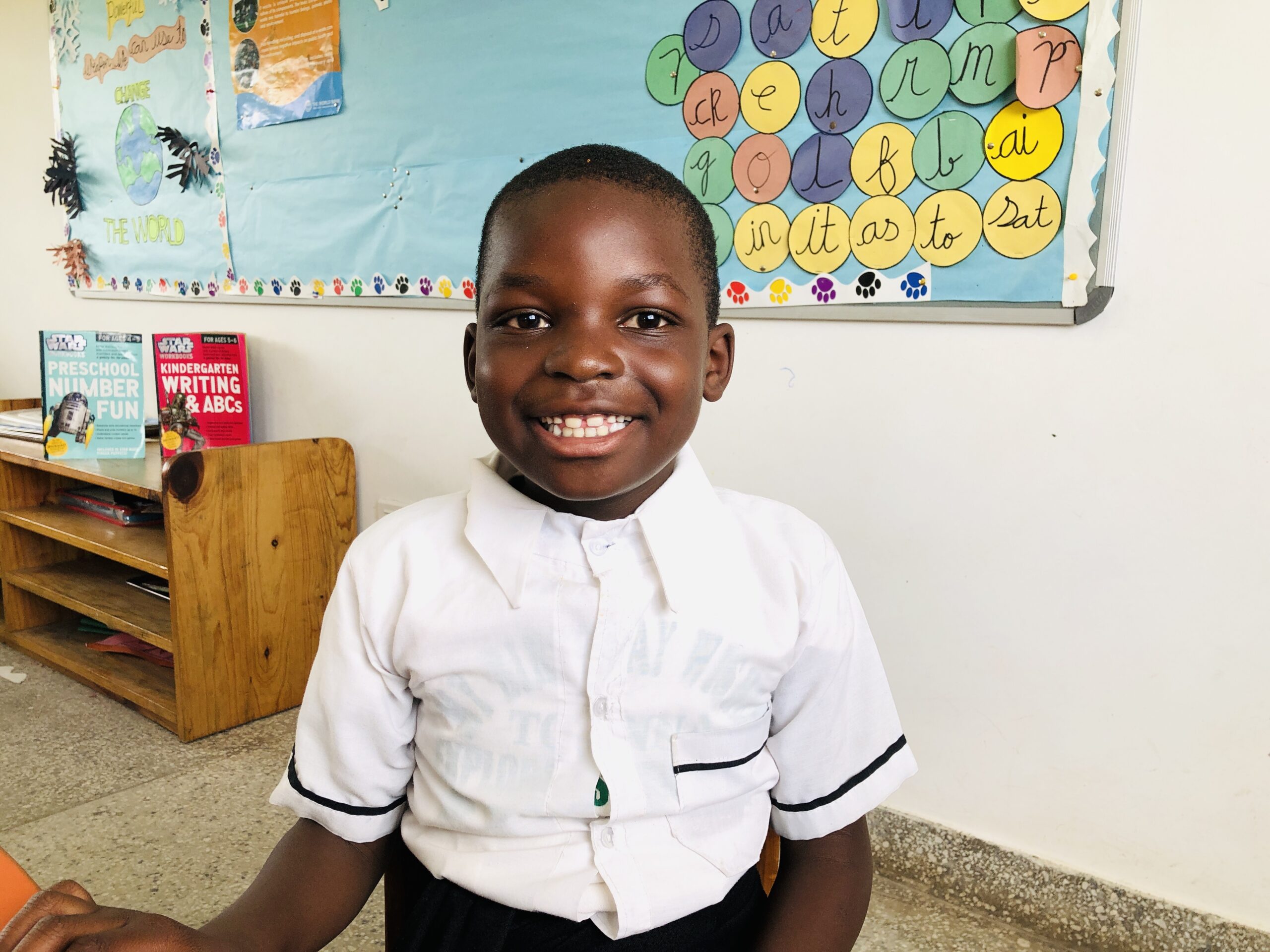 Goodson Ngoma
Goodson is 12 years old and is in Grade 3 at our Arise Christian School. Goodson lives with his loving family of mother, father, and three siblings. His mother, Mary, is a full-time housewife while his father, Alick, works as a general worker at National Housing Authority. Goodson's favorite meal is rice with some sugar but at school, his favorite meal is nshima served with soya pieces. He wants to be a medical doctor when he grows up.
Goodson is happy and excited to finally be a part of our Arise Christian School. Goodson's favorite subject is special paper 1 because it helps him to think more broadly. Right now Goodson is learning about the environment in science. He likes to be in school because he feels happy when he is there and learning new things.
Goodson loves to play soccer with his best friend Richard and eat their favorite foods together. Goodson's favorite hobby at home is acting and he often organizes his friends into fun acts where he plays the lead role of a teacher.
Goodson comes from a Christian household and he gets excited to attend Sunday school at church each week where he loves to sing, recite poetry, and practice memory verses. His favorite bible story is the story of Jesus`s resurrection and his favorite bible verse is John 15:5. Goodson's favorite characteristic of God is that He is the Giver of Life.