Hello! My Name Is:
Catherine Masiye
I go to Arise Christian School and am currently in Grade 1. I am 6 years old, and I want to be a teacher!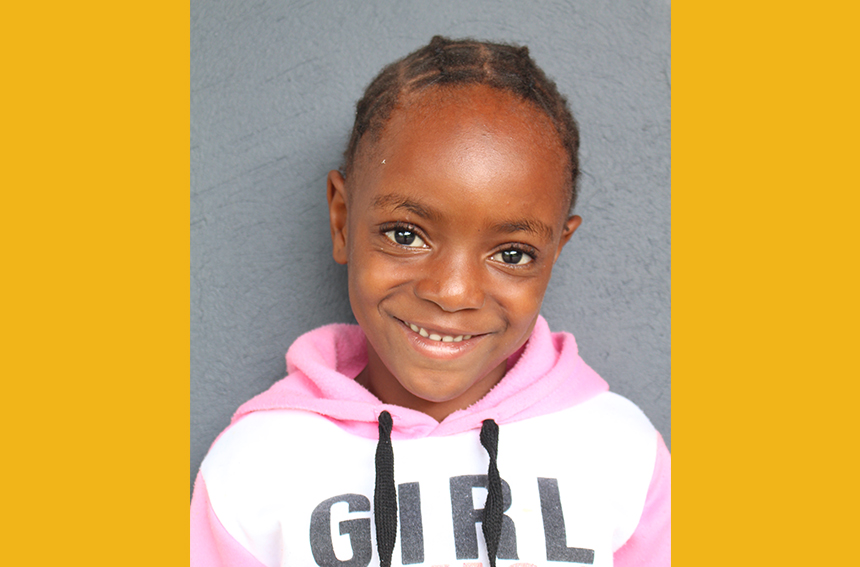 About Catherine
Catherine is the third and last born in a family of three children. She is also the only girl in her family. Catherine lives with her mother and her two brothers. Catherine's mother, Zamiwe Phiri was married but unfortunately, they got divorced. Zamiwe later on had Catherine with another man but she is not married to him and he has not supported in raising Catherine. Therefore, Zamiwe is a single mom. Catherine is closer to her mother than her brothers because there is a big age difference between her and her brothers.
Catherine's favorite games to play are hopscotch and dodge ball. Catherine's mom works for a cleaning company called Prefix. Her favorite song to sing at church is "I am in the Lord's Army". Catherine's favorite fruits are oranges and apples. She has never eaten a banana and is not keen to try! Her favorite meal is nshima with sausage and okra. Her favorite colors are red and green.
Catherine is a fun and loving girl who smiles a lot! When she completes school, she wants to study to be a teacher.