Hello! My Name Is:
Charity Luchele
I go to Arise Christian School and am currently in Grade 2. I am 9 years old, and I want to be a doctor!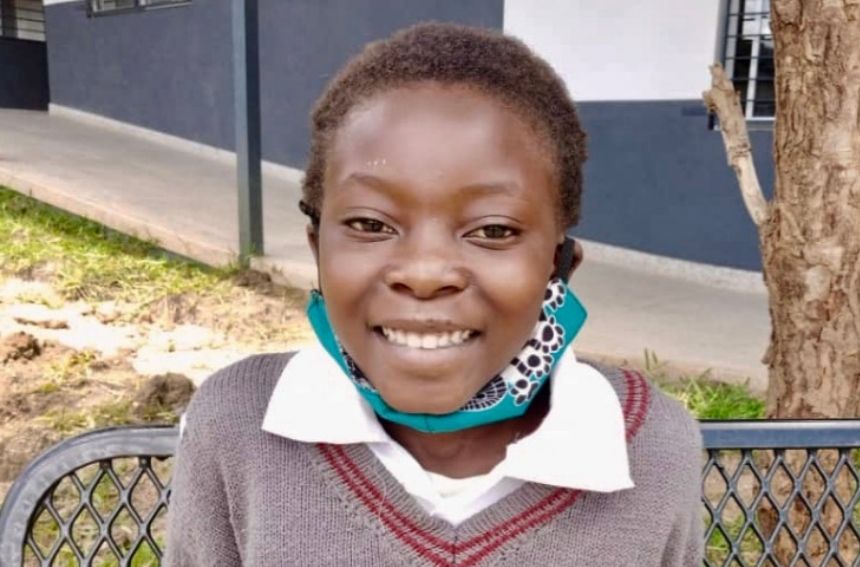 About Charity
Charity is a sweet girl who loves school very much. She is the second born in a family of three children. She has an older brother and a younger sister. She lives with her grandmother, aunt, and siblings. Her parents passed away three years ago. They died a week apart from sickness. Her aunt and grandmother both do not work, but sometimes find odd jobs to find money for food and other household essentials. Even though Charity's grandmother is older, she is strong enough to work. Her grandmother's motivation is for her grandchildren to have food and shelter every day. Charity's grandmother could not afford to pay for Charity's school fees, so she has to look for another school that could be more manageable.
When at school, Charity likes to write notes. She also watches educational programs on TV at home. She would get her books and watch the TV lesson. Some of Charity's favorite things are the color pink, oranges, and rice with potatoes. For sports, she likes to run. Racing has always been a fun activity she enjoys. She also wins most of her races.  In her free time, she plays house with her friends, but she spends more time indoors reading her books. When she completes school, she wants to study to become a doctor. She would love to help people who are sick in the community!