Hello! My Name Is:
Miracle Mkandawire
I am 7 years old in Kindergarten at the Taonga School. My favorite color is Blue!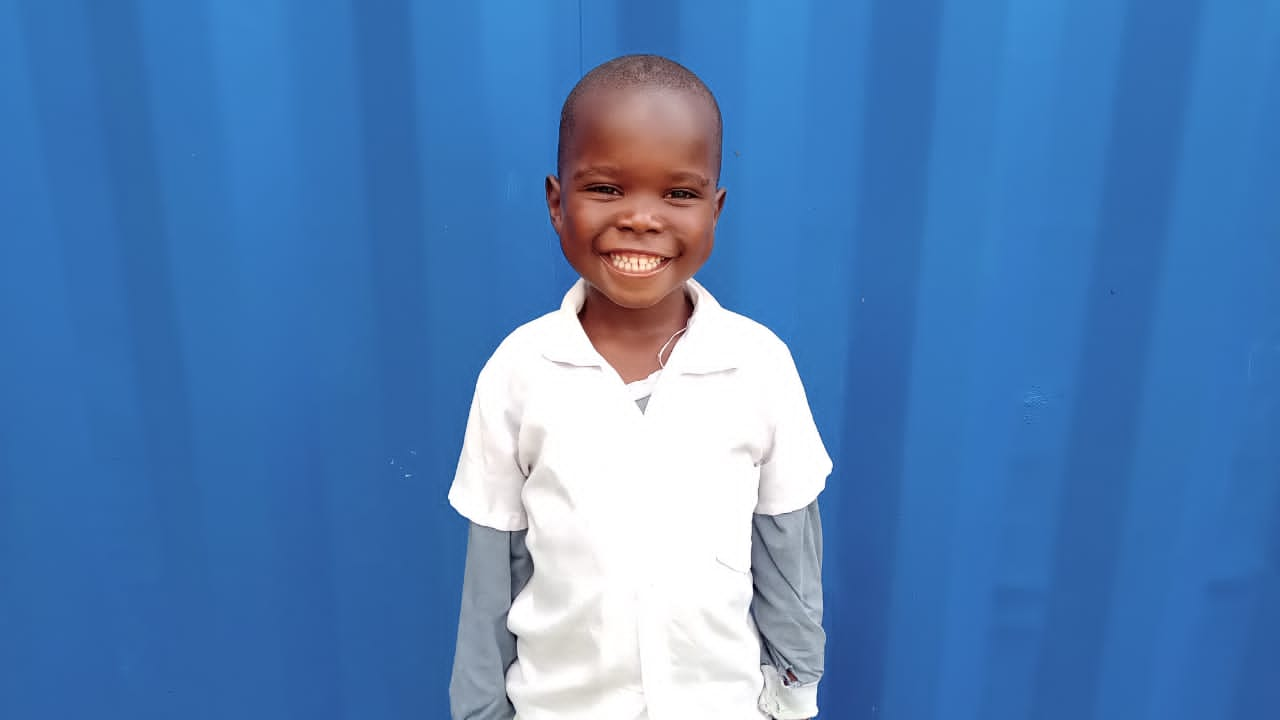 Miracle Mkandawire
Miracle is 7 years old and in Kindergarten at Taonga School. He is the youngest of 4 children and lives with his mother, Violet. His father died of diabetes when he was a small boy. Miracle's favorite food is Nshima with chicken and vegetables and his favorite color is blue. He loves playing cops and robbers with his friends and his favorite toys are cars. In school, his favorite subject is phonics.
Miracle has been experienced seizures from time to time since he was a baby. The cause is not known and they don't occur frequently. He has not experienced them for almost a year now and part of preventing them from occurring is for him to keep warm. We take care at school to ensure he stays warm. Despite this health challenge, Miracle aspires to be an officer in the Zambian Army.
Miracle comes from a Christian family. They worship at Jordan Ministries, located in Mtendere East. His favorite moment in the church is the beginning of the service when they sing Praise and Worship songs. He is a very flexible boy and adapts easily to new environments and we are thrilled to have him in our program.