Hello! My Name Is:
David Zulu
I am 6 years old in Kindergarten at the Taonga School. I want to be a doctor!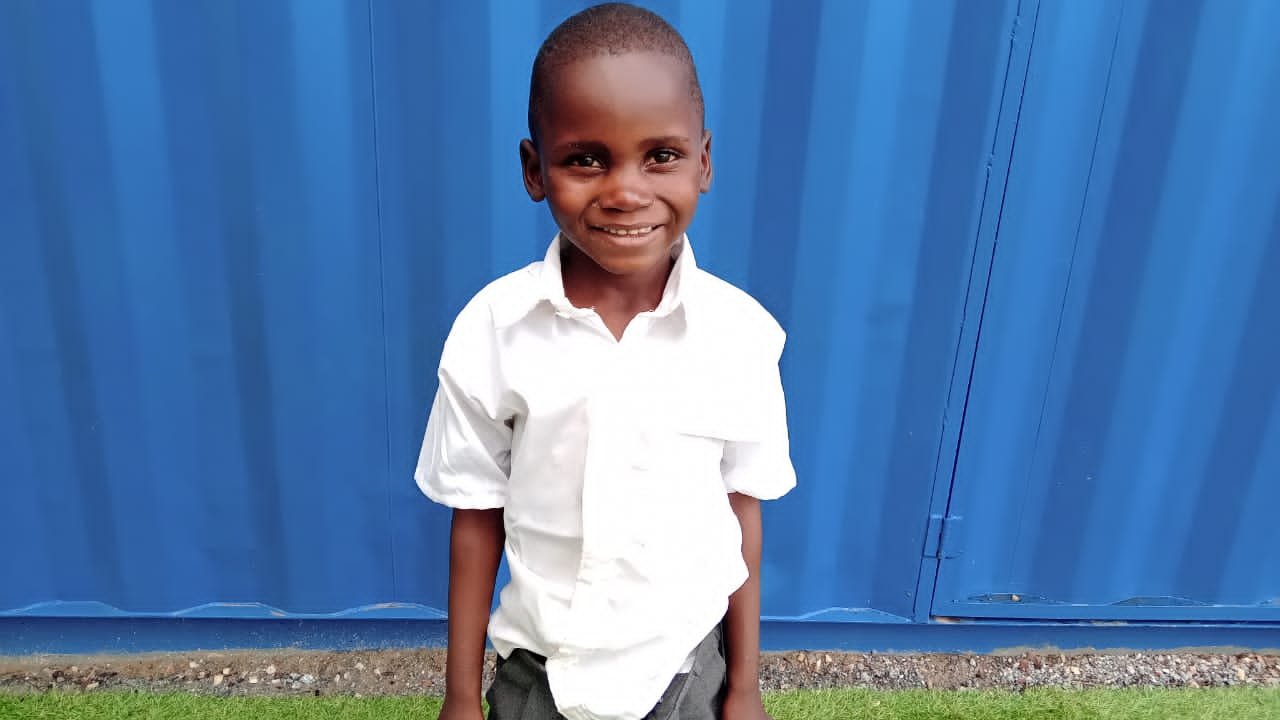 David Zulu
David is 5 years old and in Kindergarten in our Taonga School. He has one younger brother who is 3 years old. He lives with his father who works as a gardener and his mother who is a house helper. His favorite sport is soccer and his favorite food is vegetables mixed with ground nuts. He also enjoys playing with toy cars and watching cartoons whenever he is near a TV.
David gets along very well with his schoolmates and enjoys playing on the swings with them. He enjoys learning Bible stories and singing different songs and says prayers with his family every night before bed. He also enjoys being a part of the Sunday School.
David is very happy to be part of the students enrolled in our Taonga school. He is very obedient and always reports to school on time. In class, he enjoys coloring different pictures, learning how to write, and is always eager to participate. When he grows up he wants to be a Doctor so that he can save lives.