Hello! My Name Is:
Dorcas Hambihyi
I am 10 years old in 3rd Grade at the Arise Christian School. I love to read!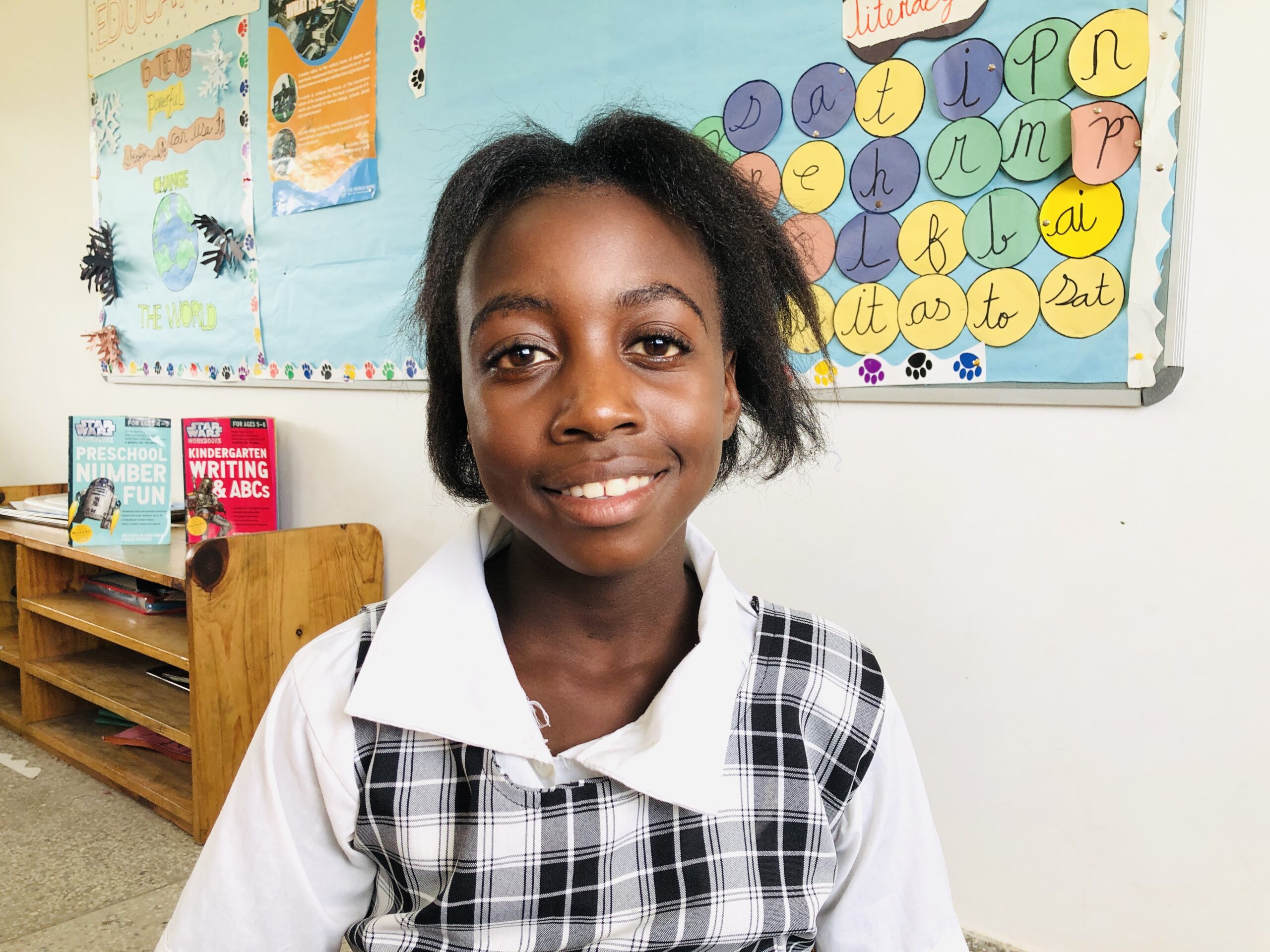 Dorcas Hambihyi
Dorcas is 10 years old and she is in 3rd Grade at our Arise Christian School. She lives with her mother, father and is the youngest of 7 children in her family. Her father is a farmer and her mother cares for the family. Dorcas's favorite meal is rice with beans and her favorite color is pink. In her free time she loves to read story books and watch TV at home with her nephew Muyandisi who is 4 years old.
Dorcas says she always feels excited and relieved whenever she is at school. Her favorite subject is mathematics because she excels in the subject. When she is at school her favorite activity is reading and right now she is learning about plants Dorcas' closest friend at school is Muyandisi and they play together most of the times.
Dorcas's favorite bible story is the story of Dorcas and how she was helping the widows and the orphans. Her favorite bible verse is James 1:17 and her favorite characteristic of God is that he is always a faithful and kind God.