Hello! My Name Is:
Elisha Mwale
I go to Arise Christian School and am currently in Kindergarten. I am 6 years old, and I love coloring!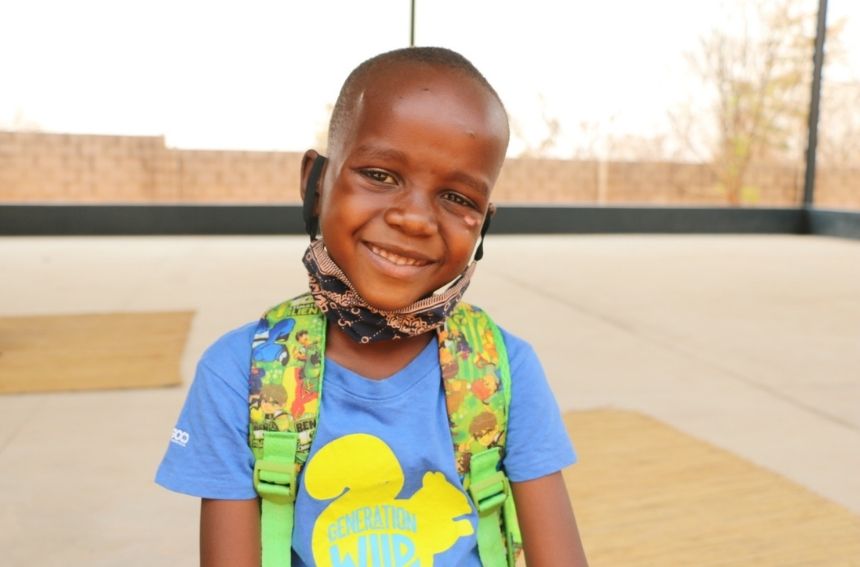 About Elisha
Elisha Mwale is the first born in a family of three children. He has two little sisters. He lives with both his parents in Ng`ombe compound. His mother has a charcoal business at their house and his father does gardening at houses whenever he is called to work. His family worships at a local church. Some of Elisha's favorite things to do is play soccer and also watch cartoons such as Born Bears. His favorite fruits are bananas and oranges. His favorite food is fries and sausage. His favorite color is purple.
Elisha first started a local school in 2019, but he only stayed there for three months. It was difficult for his dad to continue paying school fees because he was not getting consistent income from his jobs. The other challenge was that they had increased the school fees at Elisha's school. As a result, they decided that it was best for him to stop school until they are more financially stable. Even though he was out of school, Elisha still spend time with his dad learning. His favorite thing to do was coloring and tracing. Elisha is so happy to be enrolled at Arise Christian School and back in the classroom! When he completes school, he wants to study to be a soldier because he really loves the work that they do.