Hello! My Name Is:
Emeldah Mwansa
I am 6 years old in 1st grade at our Taonga School.
I want to be a nurse!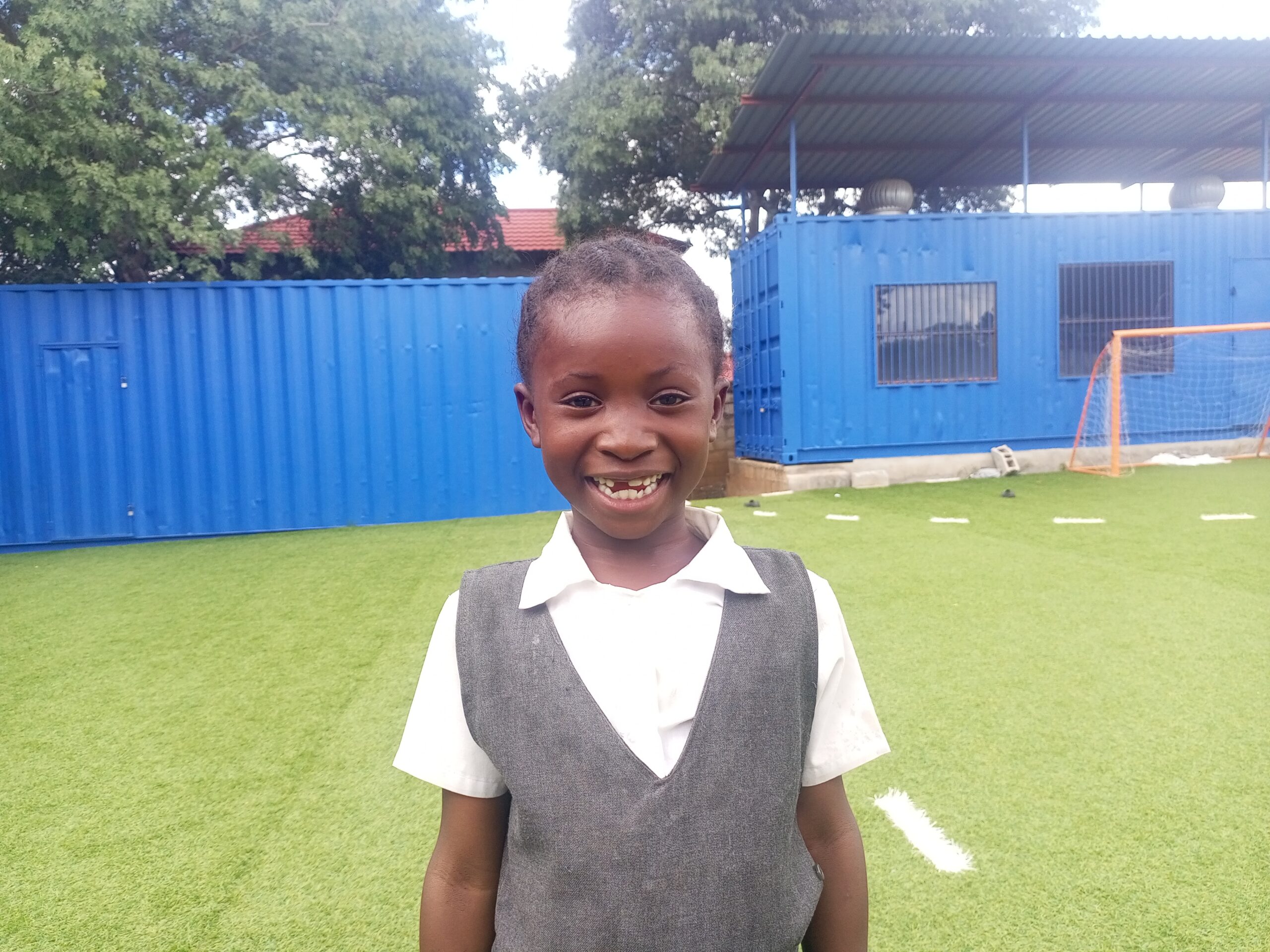 Emeldah Mwansa
Emeldah is 6 years old and is in 1st grade at our Taonga School. She has one older sister and one younger brother. She lives with her mother and father and siblings. Her father works in a local grocery store and her mother sells shoes at a local market. Emeldah's favorite color is pink and her favorite food is rice served with smoked chicken and oranges.
She is very helpful, caring, kind, obedient, and loving. She is focused and works hard in school especially in phonics and reading. She also enjoys Sunday school lessons and her favorite Sunday school song is 'Jesus Loves Me'. Her hobbies are dancing, singing, and drawing. She enjoys playing, dodgeball, hide and seek, swinging, monkey bars, and the slide with her friends on the playground.
Emeldah dreams of being a nurse when she grows up. When asked why she wants to be a nurse, she said that she does not like seeing people sick – she loves seeing people around her happy.