Hello! My Name Is: Emma Zulu
Emma Zulu
I am 6 years old in Kindergarten at the Arise Christian School.
I want to be a doctor!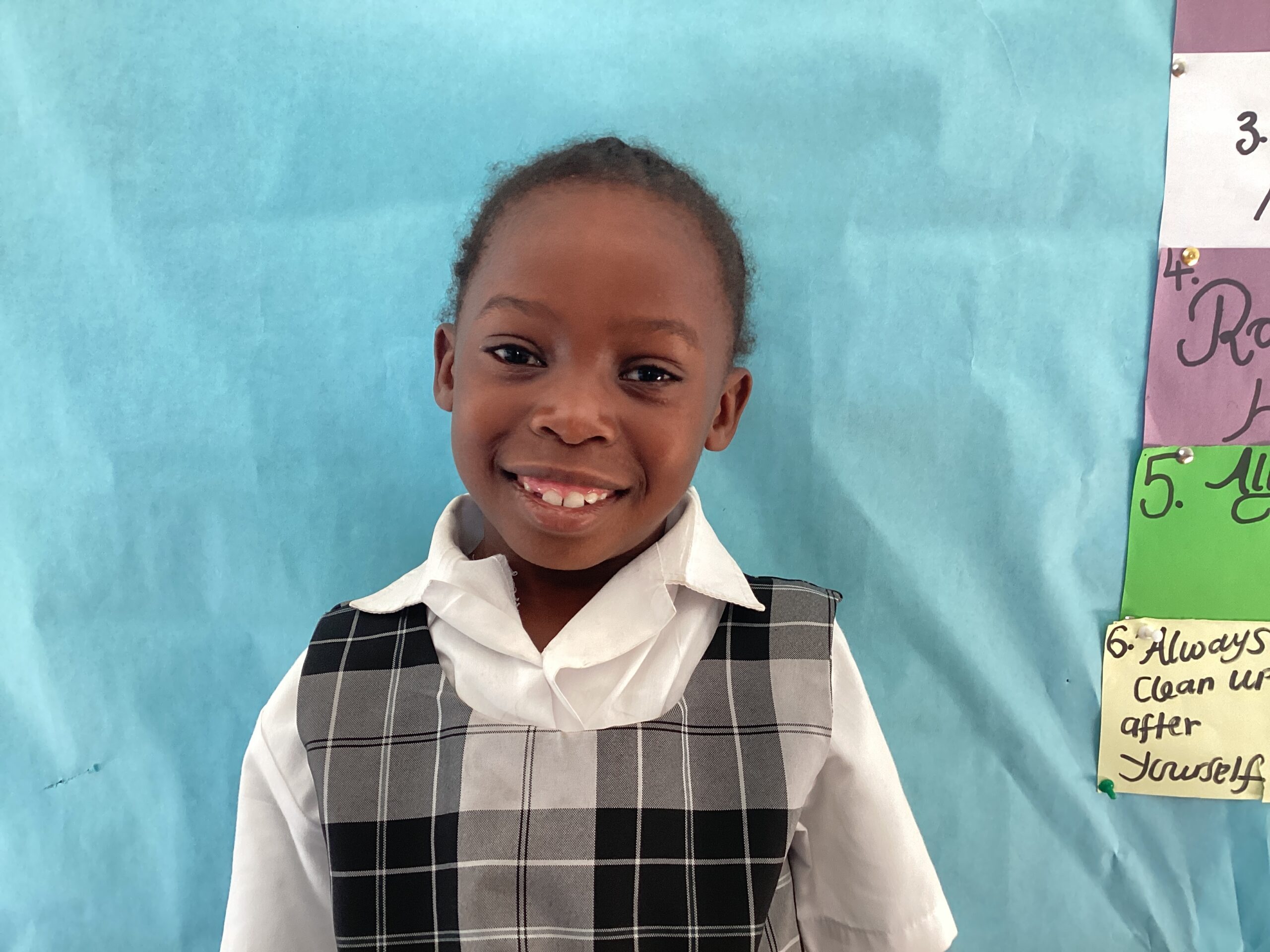 Emma Zulu
Emma is 6 years old and is in Kindergarten at our Arise Christian School. She lives with her mother and father and is the youngest of three children in her family. Her father works and her mother cares for the family. Emma's favorite food nshima served with chicken and she wants to be a doctor when she grows up.
Emma joined our Arise Christian School in 2023. She is one of the brightest and most hardworking students in her class, and her favorite subject is science because it will help her to become a medical doctor in the future. Right now Emma is learning about sounds. Reading and listening to stories from storybooks are Emma's favorite activities at school.
Emma has great leadership skills and the ability to influence her friends. Emma is a strong and focused leader, active in learning new things, and a good decision maker. She likes doing schoolwork and helping her friends at home and is flexible and very intelligent to understand any work given to her. She is very friendly and likes playing with toys and traditional games and is overall a very healthy girl in all areas.
Emma is a committed and devoted Christian who loves doing God's work. She goes to church, regularly and loves to sing while at Sunday school. Emma's favorite bible story is the story of father Abraham, and her favorite bible verse is Jeremiah 29:11. Emma's favorite characteristic of God is that He is the creator of the heavens and the earth.