Hello! My Name Is:
Emmanuel Mkandawire
I go to Arise Christian School and am currently in Grade 3. I am 13 years old, and I love Batman!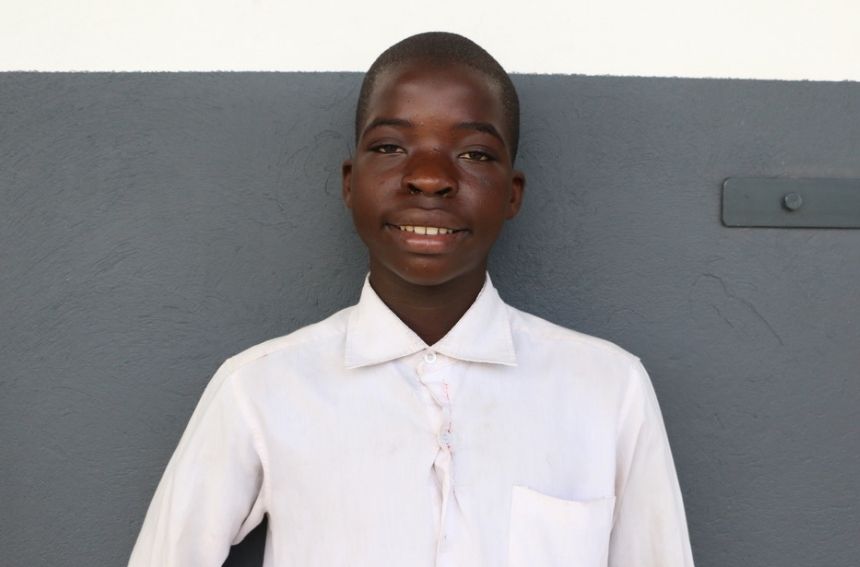 About Emmanuel
Emmanuel is an obedient and God-fearing child. He comes from a family of five and he is the third born. He lives with his family. His two older siblings, Naomi and Simon, both completed their grade seven exams, but couldn't continue with their education because of lack of funding. Emmanuel's mother sells vegetables door to door in the Ng'ombe township. Emmanuel's father works as a builder. Finding work as a builder has been a challenge this last year. He looks for any piecework to help support their children. Emmanuel has two younger siblings, Joseph who is in kindergarten and Chiwemwe who is still a toddler. 
Emmanuel loves to watch television. His favorite cartoon is Batman and Born Bears. His favorite fruits are pineapples and grapes. His favorite food is nshima with beef and vegetables. He also enjoys eating rice with sugar. His favorite colors are blue and black. His favorite subject is math because he loves to do calculations. He wants to become a doctor because he wants to help sick people. He has been observing how doctors care for the sick and the work and dedication they put in into their work.