Hello! My Name Is:
Enock Mwansa Tanasho
I go to Arise Christian School and am currently in Kindergarten. I am 6 years old, and I want to be a doctor!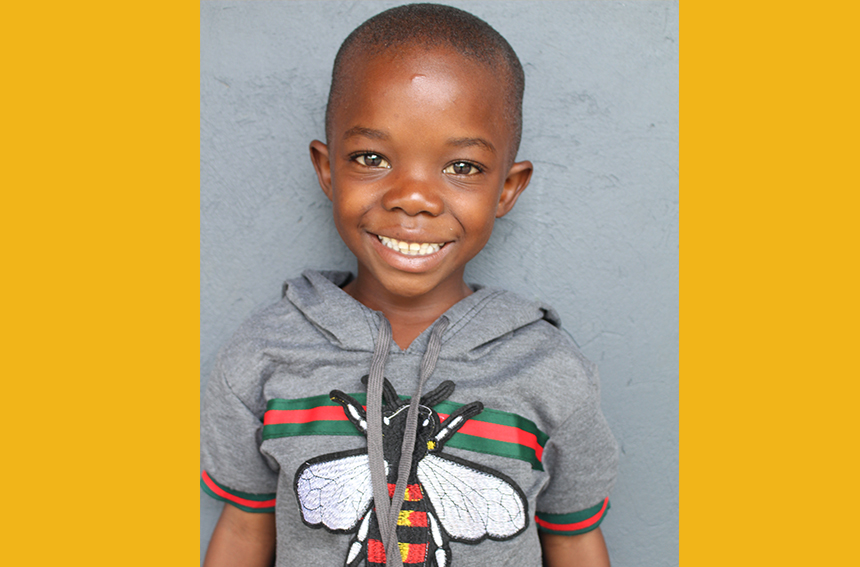 About Enock
Enock is the last born in a family of three. He has two older brothers Moses who is 11 years old and Innocent who is 8 years old. Enock lives with his parents and siblings in Ng'ombe compound. The family lives in a two roomed house that they rent. Enock's father, Mr. Mwansa Tanasho is not formerly employed. He does odd jobs to support the family. His mother Gwen Tanasho is a full-time housewife. The family congregate in a local church within Ng'ombe compound. Enock enjoys playing with his brothers and his friend Samuel. They enjoy playing soccer together. Enock had started his kindergarten in 2019 but his parents were unable to continue paying for his fees. He wants to learn how to play basketball. He was excited to see a basketball when he came for class registration with his mother.
Enock has the following for favorites French fries and sausage for food, apple for fruit, 10 for number and Z for letter. He also enjoys watching cartoons when he is not playing soccer. Enock can count up to 10 and can recite the whole alphabet. He would like to be a doctor when he finishes school. He would like to help the sick!