Hello! My Name Is:
Ernerst Mwika
I go to Arise Christian School and am currently in Grade 3. I am 10 years old, and I love to sing!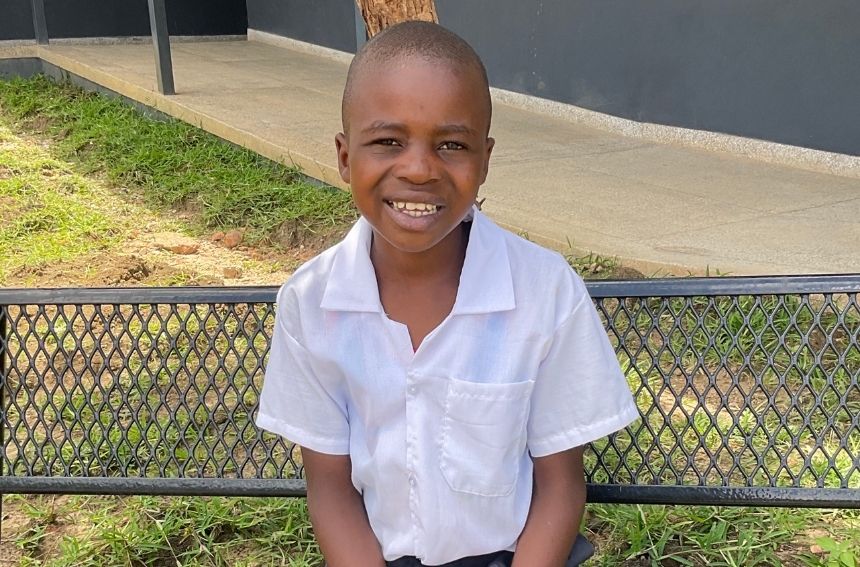 About Ernest
Ernest can be described as a shy boy. He loves to keep to himself and does things silently.  He comes from the family of 8 children with 4 boys and 4 girls. He lives with both his parents. The three older siblings have a different father. Ernest mother was once married but divorced that is when she got married and had the other children. Ernest's mother works at Hill Life community school as a teacher. While the father works as a grounds keeper at one of the residential homes. They live in a rented three roomed house in a local compound. They also live with the Ernest grandmother who has health problems. 
Ernest and the family love going to church together. Ernest loves to attend Sunday school. He loves to sing and listen to the bible teaching. Ernest love to read and watch TV. His favorite cartoon is Puppy dogs and Mickey mouse. His favorite sport is football. His favorite fruit is apple. His favorite color is blue and green. His favorite food is nshima (a Zambian staple food) with chicken and vegetables. Ernest wants to become a doctor when he grows up. He wants to be helping people to feel and get better. He gets inspired when he sees how dedicated doctors work at the local health center!