Hello! My Name Is:
Eunice Chibila
I go to Arise Christian School, and I am in Kindergarten! My favorite fruit is guava!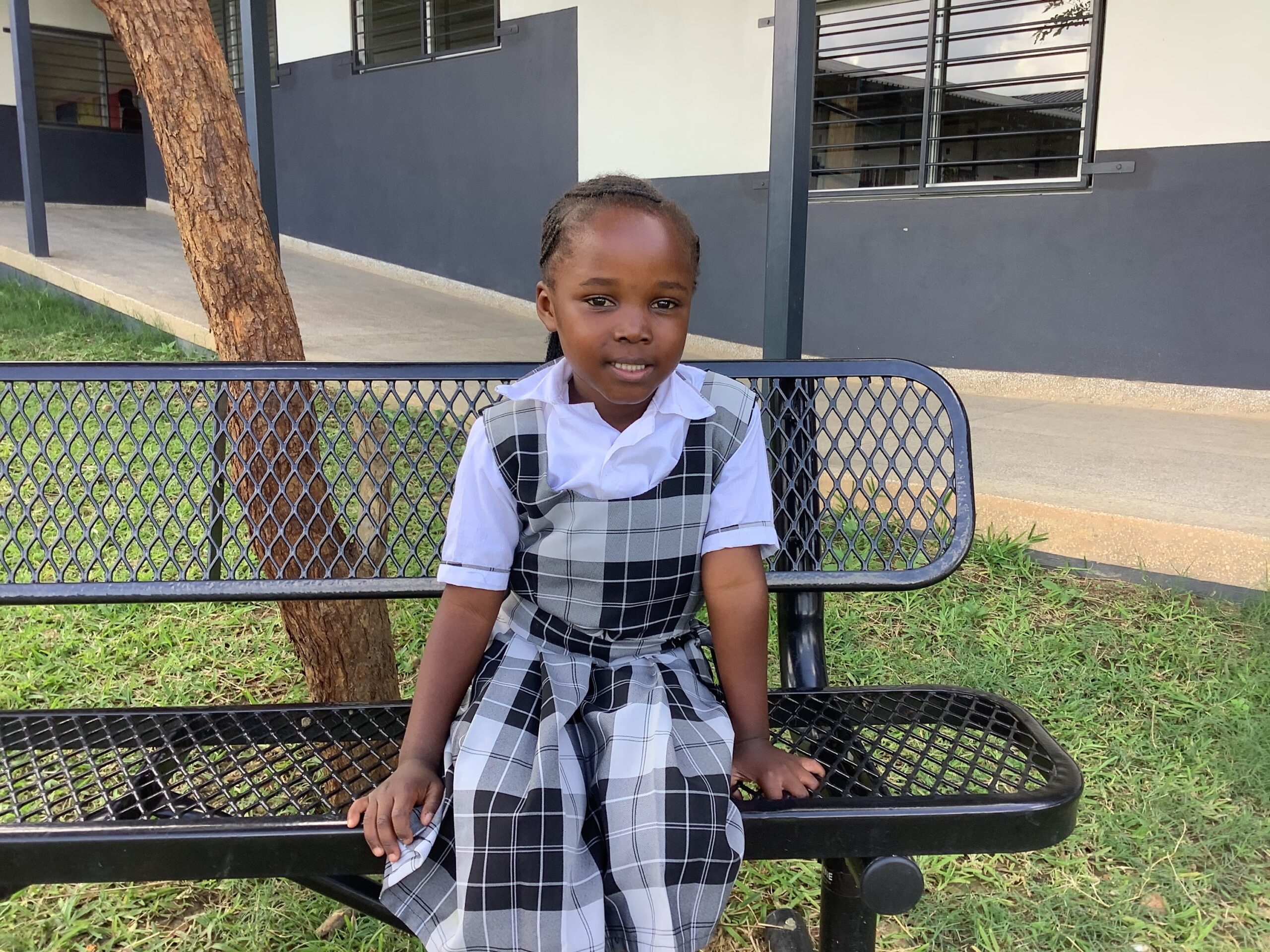 About Eunice
Eunice is five years old, and is starting kindergarten at Arise Christian School. She has two siblings, and one of them, her older sister Kayla, is in sixth grade at ACS. Eunice is excited to be getting to go to school with Kayla. Eunice's father, Edwin, works as a social works, and his mother, Alice, sells chicken.
Eunice loves the library at ACS. Librarian Mirriam helps Eunice pick out books with different pictures in them. At school, Eunice likes playing with Tiffany, her best friend. When she is not at school, Eunice likes watching barbie cartoons on TV. Eunice's favorite color is blue, and her favorite fruit is guavas. She likes to eat nshima, which is a traditional Zambian dish, with sausage. When Eunice grows up she wants to be a doctor.