Hello! My Name Is:
Mukupa Chengo
I am 6 years old in Kindergarten at Taonga School. I love to sing!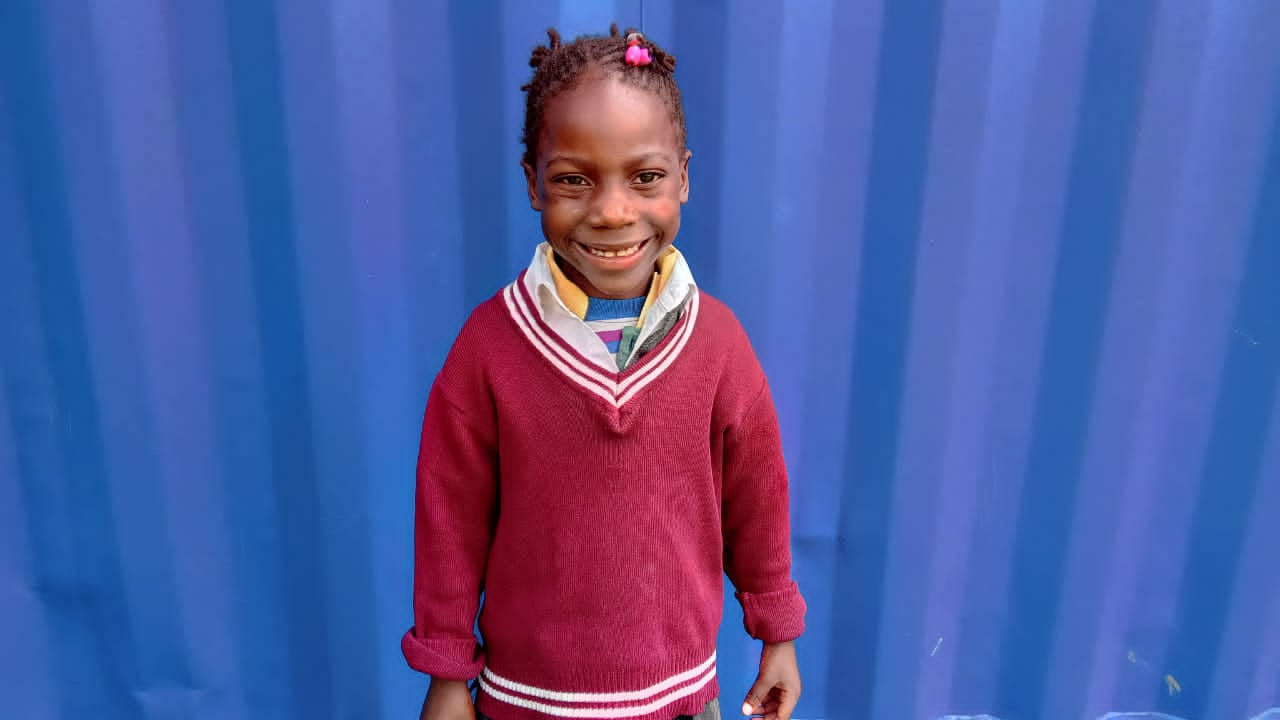 Mukupa Chengo
Mukupa is 6 years old and in Kindergarten at our Taonga School. She is the youngest of four children in her family and is also a twin. Her mother is a housekeeper and her father works at a security guard. Her favorite fruits are apples and oranges and her favorite meal is rice with sausage. and anything with cabbage. When she is home she enjoys helping her parents with light work such as folding clothes and enjoys watching cartoons with her siblings.
Mukupa is very focused and has great enthusiasm for school. She is very loving, caring, humble, supportive, and creative. During Break time at school, she enjoys playing with her twin sister Mwamba and their friends. In her free time, she enjoys drawing flowers and houses and later colors them with her favorite colors which are blue and green. When asked why she loves these colors, she says they remind her of God's mighty creation such as the sky and vegetation. Her hobbies are singing, writing, and drawing.
She is a Christian and belongs to the Roman Catholic Church and goes to church with her mother, father, and siblings every week. Mukupa wants to be a medical doctor when she grows up.