Hello! My Name Is:
Mwamba Chengo
I am 6 years old in Kindergarten at Taonga School. I want to be a nurse!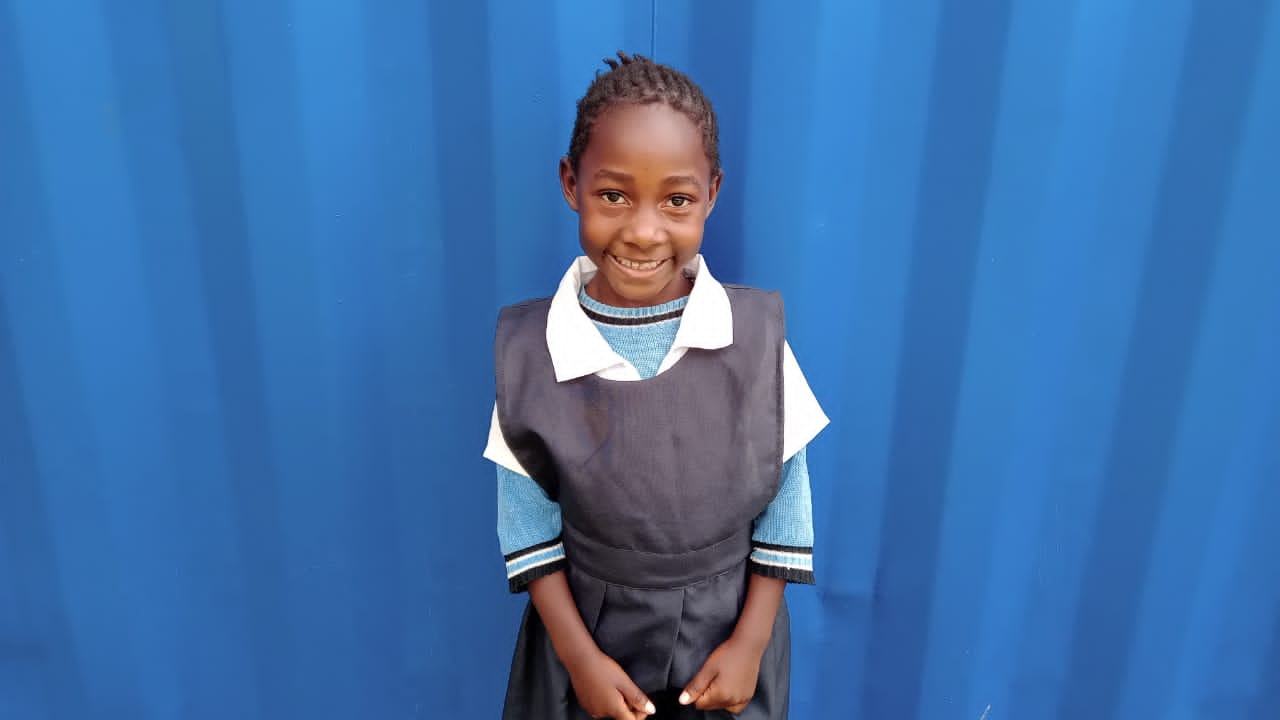 Mwamba Chengo
Mwamba is 6 years old and is in Kindergarten at our Taonga School. She is the 3rd born of four children and has an identical twin sister named Mwamba. Her father works as a security guard and her mother works as a house helper. Mwamba enjoys making her bed every morning when she wakes up. Her favorite dish is rice with beans, and her favorite fruits are mangoes and bananas.
She is very enthusiastic and focused on school. She is very loving, caring, humble, and supportive. During break time at school, she enjoys playing with her friends on the swing, slide, and monkey box. She is very creative and enjoys making dolls using clay soil. In her free time, she enjoys drawing flowers and houses. She later colors them with her favorite colors which are blue and white.
Her hobbies are singing, dancing, and writing. When she is home, she enjoys helping her parents with light work such as drying dishes with a tea towel and washing the vegetables. She enjoys watching her favorite cartoon Barbie with her siblings. She is a Christian and belongs to the Roman Catholic Church where she attends Sunday school and loves to sing. Mwamba wants to be a nurse when she grows up because she wants to take care of sick people.