Hello! My Name Is:
Natasha Mwandila
I am 8 years old in Grade 2 at the Taonga School. I love being outdoors!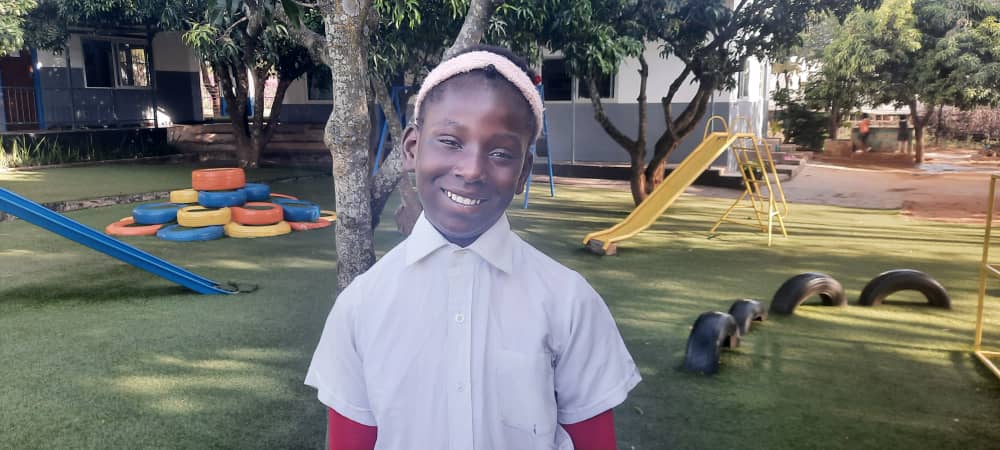 Natasha Mwandila
Natasha is 8 years old and in 2nd grade at Taonga School. She is the oldest of two children and lives with her grandparents as well as 12 other people. Her grandmother relies on selling water to support them as her house is one of the only in her neighborhood to have running water. Even though she does not live with her mother she is very close to her and sees her often.
Natasha likes to learn and is able to write and can spell some words. She is quiet in class and concentrates very well. Natasha's favorite subject is math and her favorite color is purple. When it comes to food her favorite meal is nshima served with chicken.
Natasha is a very active child and does not like being in one place for a long time. She enjoys playing outdoor games such as gemu (a Zambian form of dodgeball) and pade (a Zambian form of hopscotch). When she grows up Natasha would like to be a public servant.