Hello! My Name Is:
Saphira Daka
I am 8 years old in Kindergarten
at the Taonga School.
I love pink!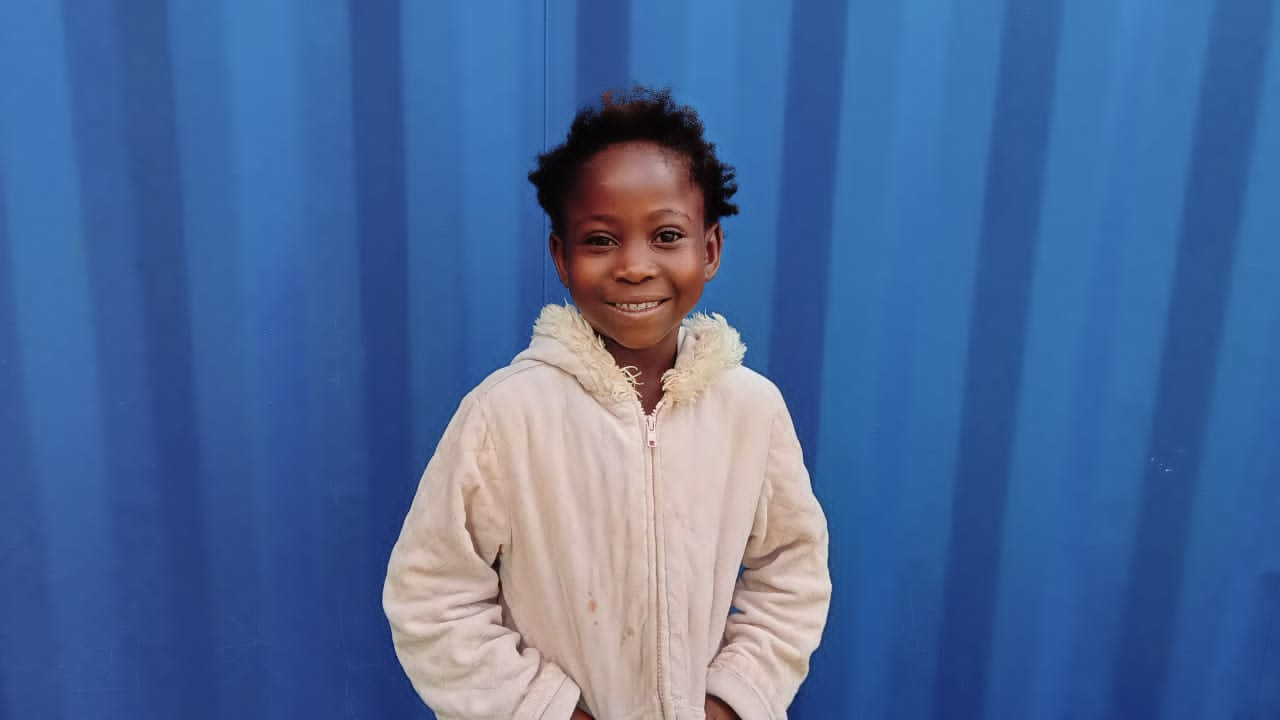 Saphira Daka
Saphira is 8 years old and in Kindergarten at Taonga School. She lives with her mother and older brother. Her mother works as a house helper to help provide for her family. Her favorite meal is nshima served with chicken and beans and her favorite fruits are apples and mangoes. Her favorite color is pink and when she completes school she would like to be a doctor.
Saphira likes school and even though she only recently enrolled, she is already making friends and getting used to all school routines. Her teacher said she is very well-behaved. When at home, Saphira loves to play with her friends. Their favorite game to play is "house" when she pretends she is cooking. She also likes to watch cartoons and her favorite is Batman. She likes it because she gets to watch it with her brother and spend time with him.
Saphira's favorite day of the week is Sunday because she gets to go to the Catholic Church with her family.