Hello! My Name Is:
Mercy Bowa
I am 18 years old in Grade 12 at the Matero Secondary School. I want to be a Midwife!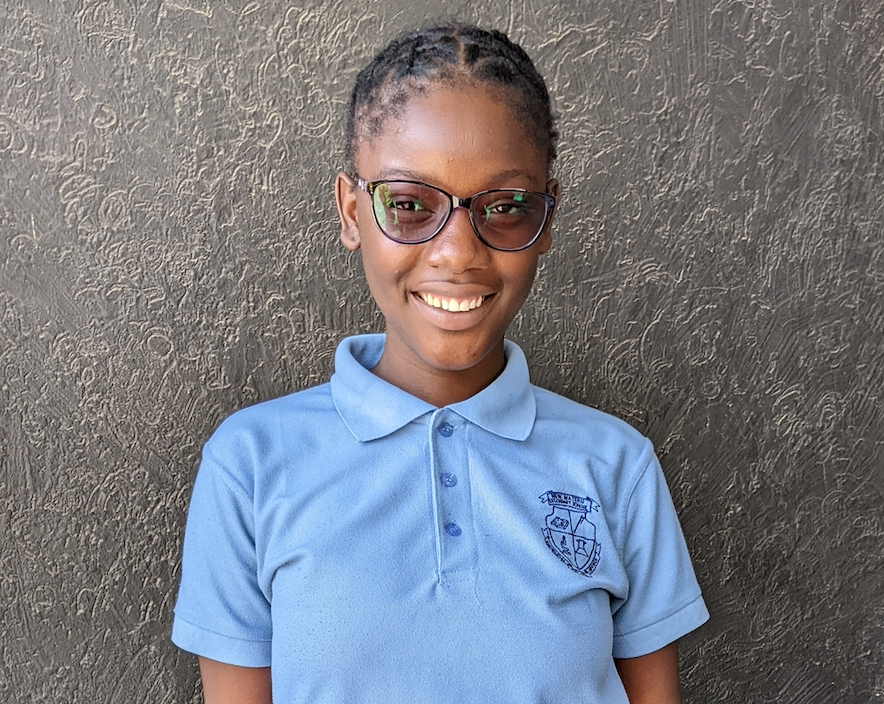 Mercy Bowa
Mercy is 18 years old and in 12th grade at New Matero Secondary School. She is the youngest of four children and is orphaned as both of her parents died when she was young. She has been raised by her grandmother with whom she lives. Mercy is known to be a bubbly person who is almost always happy. She loves to have fun with her friends and also enjoys getting to know new places.
She really loves school and especially enjoys Biology and Food and Nutrition. She is passionate about cooking and her favorite thing to eat is pasta with minced meat. Her favorite fruits are bananas, apples, and wild fruits. er favorite color is black because she feels it is so elegant. In her free time she likes watching TV and fashion.
When she is finished with school she wants to become a Midwife. She wants to help bring life into the world and loves tiny babies. Her favorite Bible verse is Isaiah 42:5-8 as it reminds her that God created her for a purpose.