Hello! My Name Is:
Faith Magawo
I go to Arise Christian School and am currently in Kindergarten. I am 5 years old, and I want to be a doctor!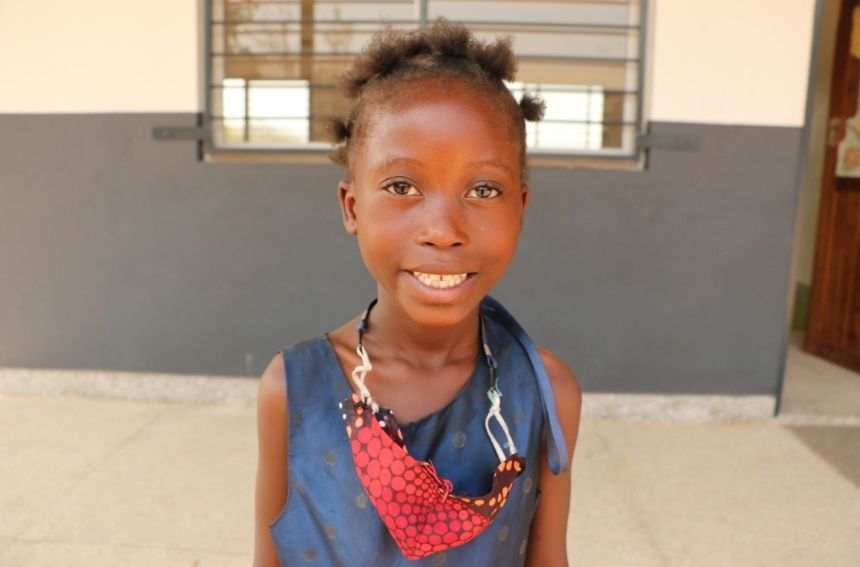 About Faith
Faith is the second born child out of the family of three. The first-born is Anastasia. Faith and Anastasia share the same father who passed on in 2013.  Faith's mother remarried in 2017 and has a son Moses who is one year old. Faith's mother is a stay at home mum and the father as a carpenter in the Copperbelt (a town outside of Lusaka). Although Faith's father works, his income is not enough to sustain the family needs. This is Faith's first time in school. Her mother is happy and excited to have her child in school. Faith is able to count from 1- 10 and able to recite the alphabet. Faith is able to understand English and can speak a few words here and there. She's happy to be admitted in school. She wants to learn how to read and write.
Faith likes to play house with her friends, Lucy, Christine, Mweemba, and Precious. Her favorite carton is PJ Masks.  Her favorite meal is sausage and chips. Her favorite color is orange and yellow. Her favorite fruit is mango. She wants to become a doctor when she grows up so that she can help people to get better!