Hello! My Name Is:
Faustina Chintu
I go to Arise Christian School, and I am in Kindergarten! I love to sing!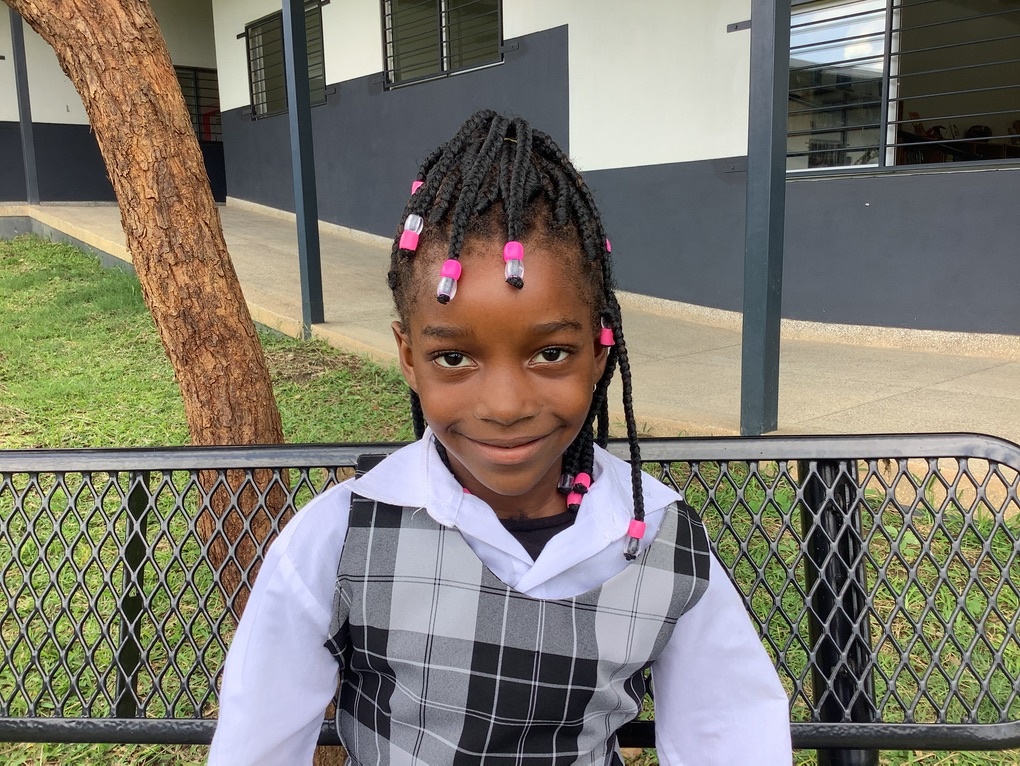 About Faustina
Faustina is five years old, and the youngest of eight children. She has four older brothers and three older sisters. She lives with her parents, Foster and Thomas. Her parents look for odd jobs and find work on farms to provide for their family.
Faustina loves to sing. She wants to join the stella group, which is a local singing group, when she turns six. Faustina loves her siblings, and she likes to play at home with them. She just started kindergarten at Arise Christian School. She is very excited to learn how to read and write. Faustina is very dedicated to her schoolwork and always does her homework because when she completes school she wants to become a doctor.