Hello! My Name Is:
Favour Museteka
I go to Arise Christian School and am currently in Grade 4. I am 11 years old, and I want to be a nurse!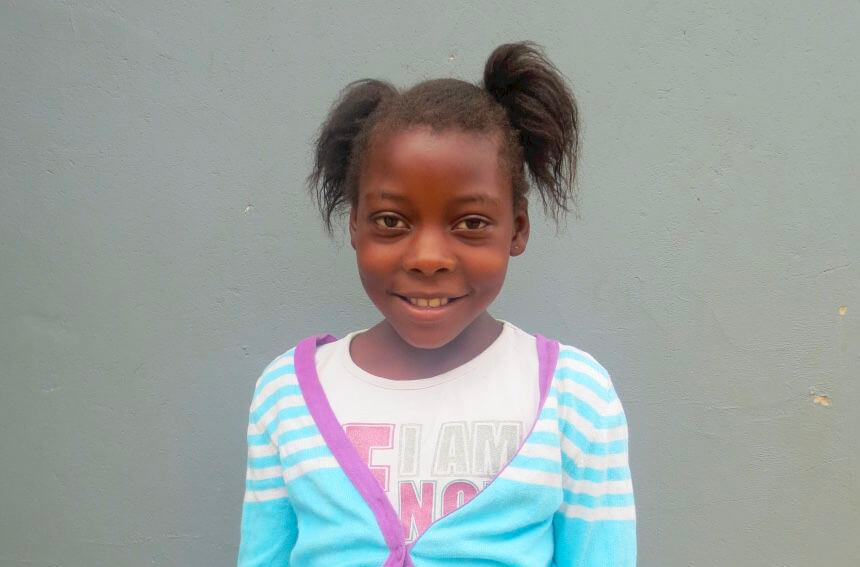 About Favour
Favour is the last born in a family of 2. She has an older brother, Jonathan, who is 13 years old. They live in Ng'ombe Township (a local compound) with both parents and their aunt Mary. Favour's dad is currently unemployment. Her mother works as a chef's assistant and that is the family's only source of income. Favour loves to read. She is a homebody and spends most of her time indoors. She loves playing dodgeball with her friend Gillian!
Favour's favorite subject is science. Her favorite color is pink and her favorite fruit are oranges. When it comes to food, her favorite meal is nshima served with vegetables. Favour and her family love attending church together every week. She likes going to Sunday school! Her favorite Bible story is that of Noah and the ark. When she grows up she would like to be a nurse!