Florence Mwanza
Chreso University, Nursing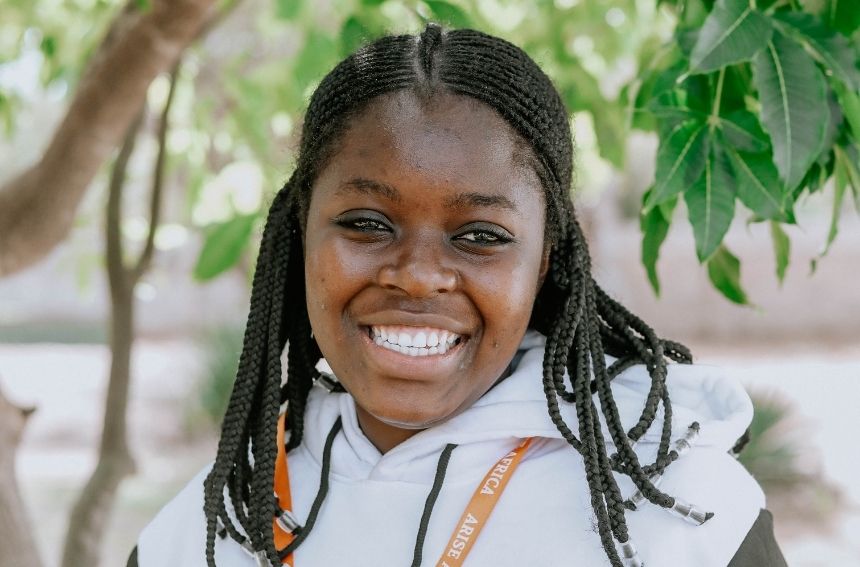 About Florence
Florence was born in September 2001. She lives with her mother Beauty Laundi and her siblings. She was born from a family of 4 and is the youngest child. She has one sister and one brother, Maureen and Alex. Florence's favorite color is purple and her favorite meal is rice and chicken. 
Florence has been raised by her mother who has a small charcoal business. Her parents divorced when she was a baby. Her father has been absent in her life since the divorce.  She joined Arise Africa's student sponsorship program in 2013 when she was in the 5th grade. All her school needs have been provided for since. In December 2020 she graduated high school with good grades and would like to study nursing. Her mother is thankful for all the support that has been given to Florence. She is also proud of her hard work and is very supportive of her dreams to become a nurse! 
Florence is the only child that has made it this far with education in her family. Her goal is to continue working hard in order for her to achieve more. Going to nursing school has been one of her dreams. She is very happy to have qualified for nursing school and looks forward to starting this new phase of her life. She looks forward to meeting new people and learning at an advanced level!