Hello! My Name Is:
Friday Tembo
I go to Taonga School and am currently in Kindergarten. I am 8 years old, and my favorite color is blue!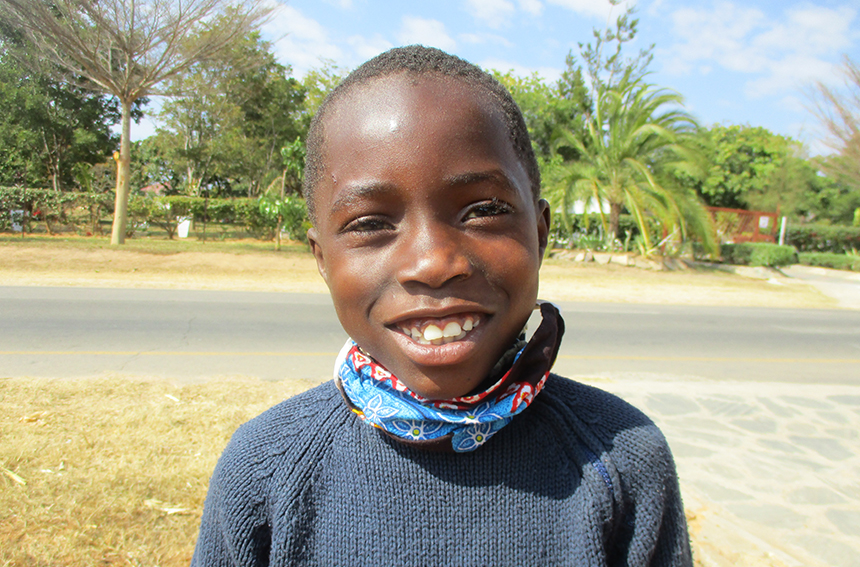 About Friday
Friday is the 3rd born in a family of four children, three girls and one boy. He stays in Ibex Hill (a local compound) with his parents, Rabson and Loveness. His parents are both general workers.
Friday's favorite color is blue. He enjoys eating apples and his favorite meal is nshima (a Zambian staple food) with chicken and vegetables. His teacher's name is Dorothy. She says Friday is very attentive and active in class. During recess, Friday likes to play with his best friend Albert. They are both in Kindergarten at Taonga School and they love playing on the slides together. When home, Friday likes playing soccer. When Friday completes his education, he wants to become a doctor!