Hello! My Name Is:
Gastone Tembo
I go to Arise Christian School and am currently in Grade 4. I am 10 years old, and I love learning about mathematics!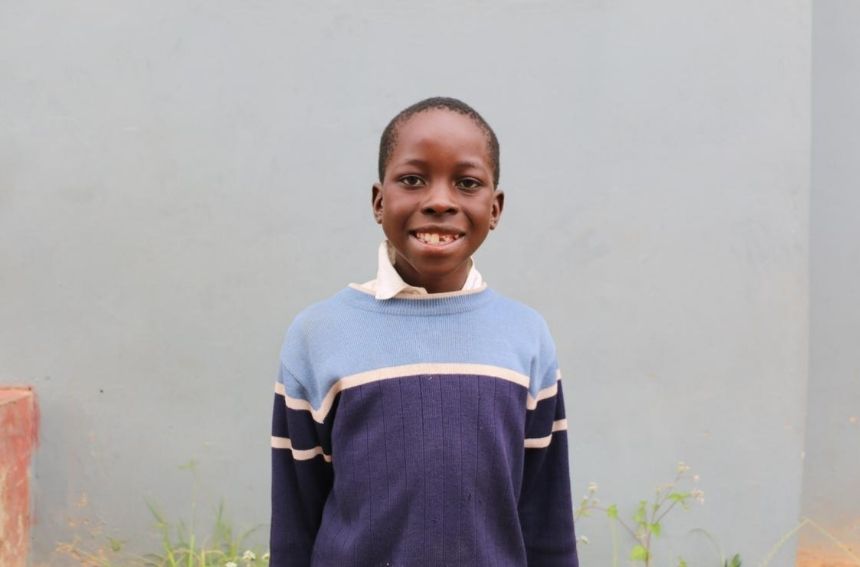 About Gastone
Gastone is a quiet boy and loves his space. He is the second born in his family and has an older sister (Harriet) who is 13years doing grade 7 at Arise Christian School. Gastone's parents divorced when he was very young. He lives with his mother who works as a house helper and part time chef in Northmead (a residential area within Lusaka.) The mother tries to provide and sustain for the family with the little income she gets, but sometimes things get hard. Gastone's father is married with 2 kids and works as a butcher man in one of the big butcheries in Zambia. Gastone's father has not been supporting Gastone and the sister, though once in a while he would give them money to buy clothes and they would visit him.
If Gastone is not alone and doing his own thing, you will find him watching television or helping with chores such as fetching water for home use. Gastone's performance in class has been good, says his class teacher. He is well behaved and follows through instructions that he is given. Gastone's favorite subject in school is mathematics and he like calculations. Most of the time, he likes to recite the multiplication table. Gastone's best friends are Isaiah and Aubrey who he likes to play and study with. His favorite games are hide and seek and football. His favorite cartoon is Injustice. His favorite colors are green and blue. His favorite food is nshima with beef and vegetables. Gastone wants to be a doctor when he completes school. He wants to treat and help people get better.