Hello! My Name Is:
Joseph Tembo
I go to Arise Christian School and am currently in Kindergarten. I am 5 years old, and I want to be a pastor!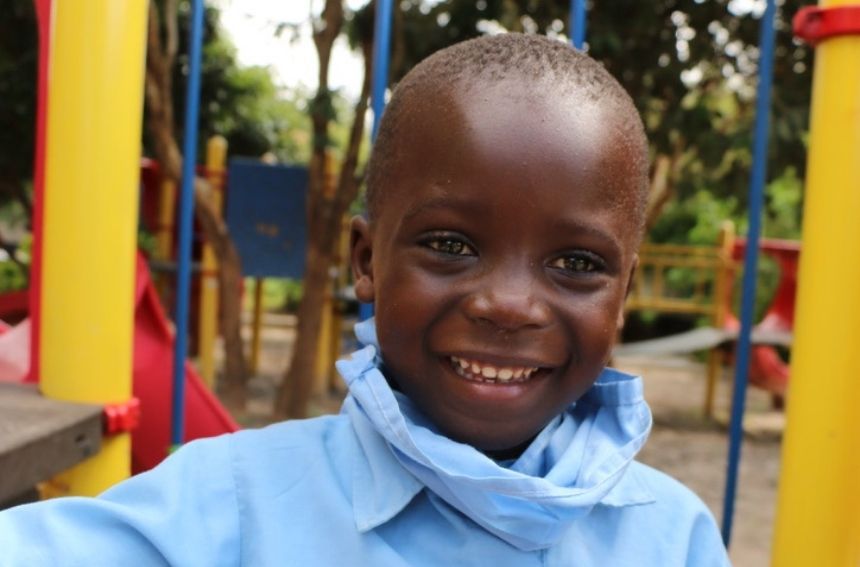 About Joseph
Joseph loves bananas and watching cartoons such as PJ Masks and Sofia the First. Interestingly, Joseph also loves the color pink. His favorite meal is rice with pasta.
Joseph is the 4th born in a family of 5, 3 girls and 2 boys. Joseph and his family reside in Ng'ombe township. His mom is a business lady who sews school uniforms for a living. She worked before as a waitress but due to coronavirus, she was one of the employees that were laid off. Joseph's father recently opened up his own car wash. Despite Joseph's parents being in business, life has not been easy for them due to the pandemic as their businesses have slowed tremendously. Thankfully, four of her kids are now receiving free education through Arise Africa. It is such a great relief for the family. Joseph is excited to be at school. He cannot wait to walk to and from school with his siblings Blessings, Grace and Praise. Joseph dreams of becoming a pastor someday!