Hello! My Name Is:
Joy Banda
I go to Arise Christian School, and I am in first grade! I want to be a lawyer!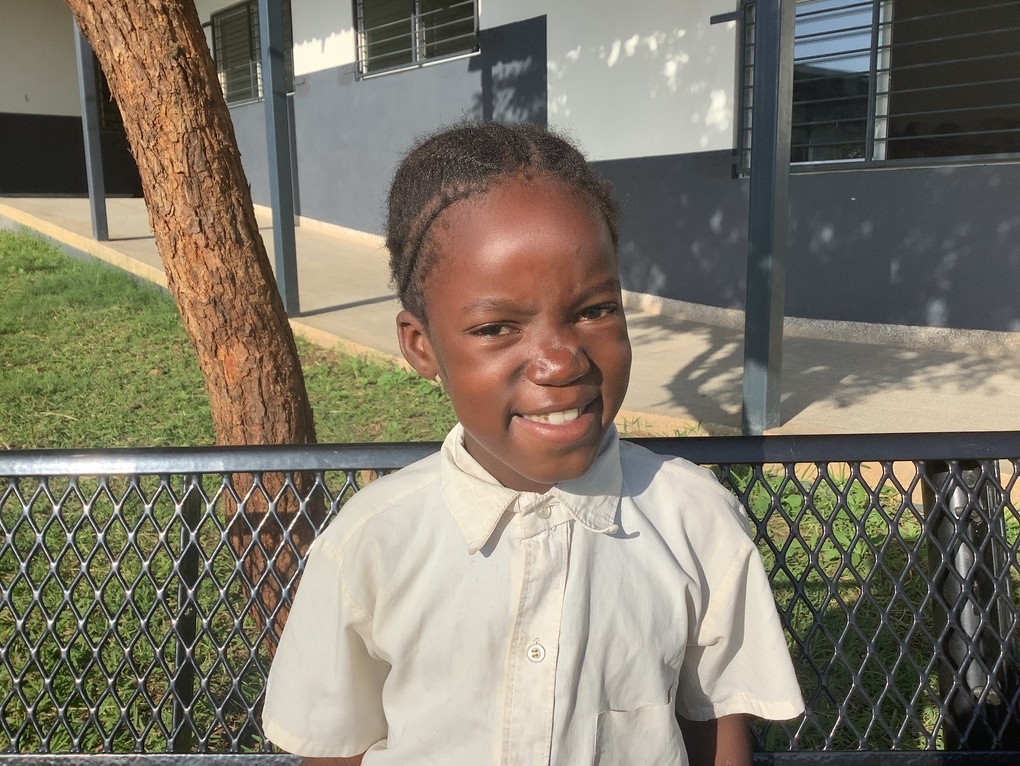 About Joy
Joy is seven years old and is in first grade at Arise Christian School. Three of her siblings, two brothers and one sister, also go to ACS. Her mother, Emma, is a tailor, and her father, Phillip, is a cleaner. They live in Ng'ombe, which is the neighborhood next to ACS.
Joy likes to play games and read books with one of her sisters, Catherine. She also likes to play school. Joy's favorite fruit is mangos, and she likes nshima, which is a traditional Zambian food, with vegetables. She doesn't like meat very much. Joy's favorite colors are pink and red.
When Joy grows up she wants to be a lawyer, so she works very hard in school because she knows she will have to be able to read and write well to be a lawyer.