Hello! My Name Is:
Kasongo Bwalya
I am 17 years old in Grade 12
at the New Matero Secondary School.
I want to become a Medical Doctor.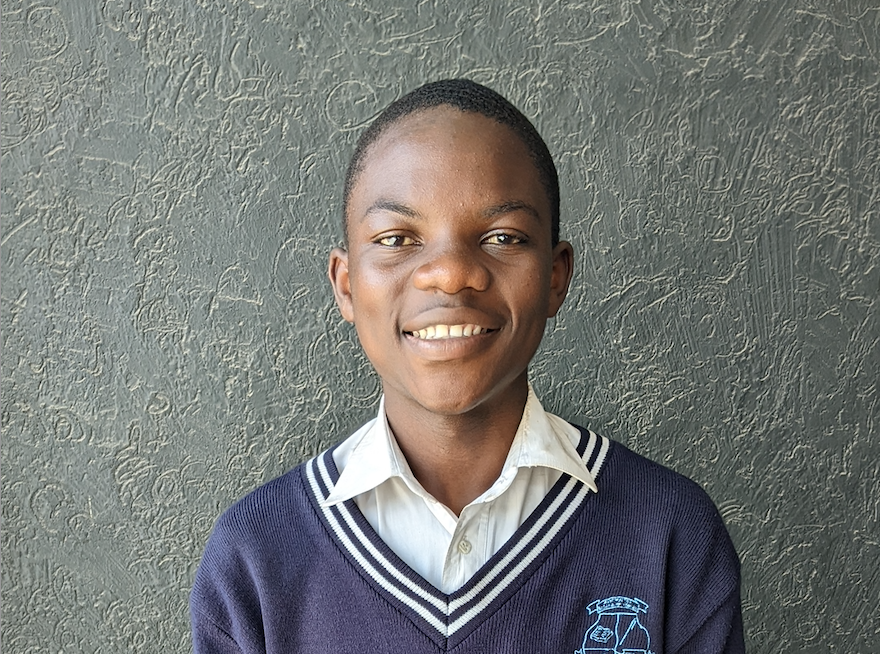 Kasongo Bwalya
Kasongo is 17 and in the 12th grade at New Matero Secondary School. He is the oldest of 3 children and has been born and raised in the Matero neighborhood. He has mostly lived with his grandmother but also frequently visits his mother, father, and siblings. He does not enjoy cooking but he surely loves to eat! HIs favorite meal is Nshima with chicken and oranges which he buys at the market when he can.
He is presently preparing for his final exams. His favorite subjects are Biology and English. When he is done with high school he would like to be a doctor because he wants to help the those who are sick get better. In his spare time he likes to play soccer and watch it on TV as well. His favorite soccer team is Paris Saint Germain which is based in France and he even owns a soccer jersey of the team.
His favorite color is black because he finds it cool. His hobbies are watching TV, hanging out with his friends and eating. One of his favorite verses is Jeremiah 29:11 as it reminds him to remember that God has a good future planned for him.