Hello! My Name Is:
Martha Sakala
I go to Arise Christian School and am currently in Grade 5. I am 12 years old, and I want to be a journalist!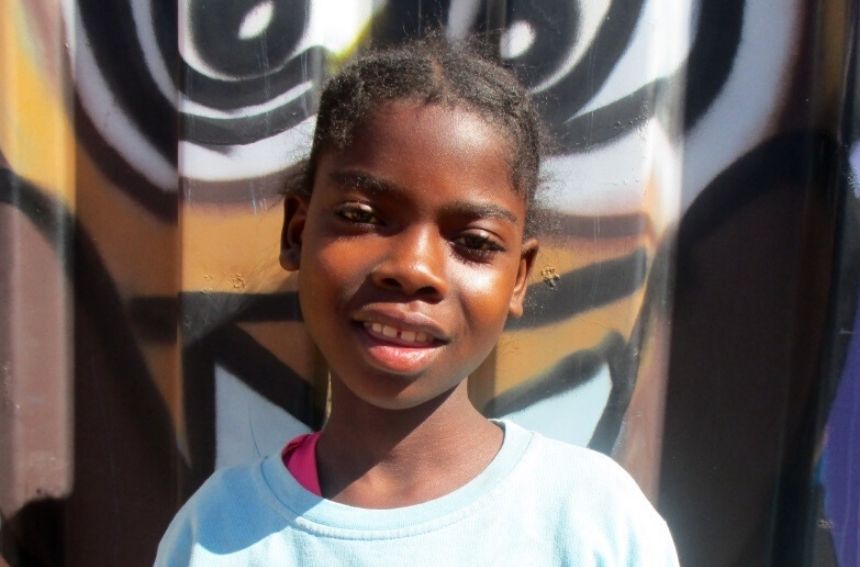 About Martha
Martha is the 3rd born in a family of 4 kids. She was born in 2008.  She has 1 older sister, an older brother and a younger stepsister. The family lives in Ng'ombe township of Lusaka. Her parents divorced when her mother was pregnant with her. Martha's dad has since remarried and lives in the Eastern Province of Zambia. Her mother also remarried and lives within Lusaka. Since the divorce, Martha's dad has not supported his children. Their stepfather, Mr. Sakala, has raised them all. Martha's dad is Mr. Mwale but they have all adopted their stepfather's name, Sakala. He works as a security guard in a nearby township and supports the family through this.
Martha loves school and is very intelligent. Her favorite subject is math. Her favorite fruit are apples. When it comes to color, her favorite is pink. Her favorite Bible verse is Luke 5: 3. When she grows up, she would like to be a journalist!