Hello! My Name Is:
Mary Phiri
I go to Taonga School and am currently in Grade 1. I am 7 years old, and I want to be a teacher!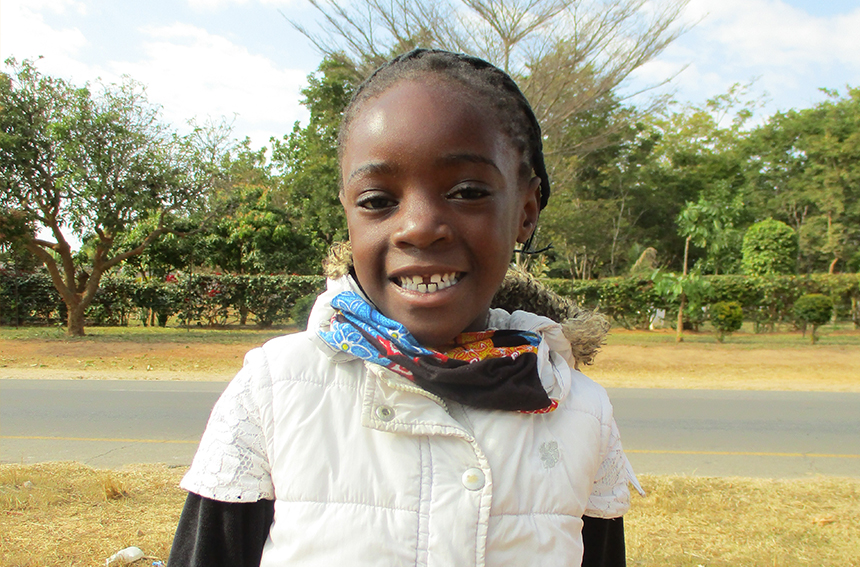 About Mary
Mary is the 2nd born in a family of three children, all girls. Mary stays in Ibex Hill (a compound in Lusaka) with her mom and grandmother. Her parents are not together. Currently, her mother and grandmother are both unemployed.
Her favorite meal is nshima (a Zambian staple food) with soya pieces and vegetables. Mary's teachers, Anna and Dorothy, say she is attentive and talkative in class and has a good sense of humor. In class, she likes to play with dolls and puzzles. During recess, Mary likes to play on the slides with her best friend, Juliet, who is also her sister and are in the same class. When home, Mary likes to play soccer with her sister and her friends from the neighborhood. When Mary completes her education, she wants to become a teacher!