Hello! My Name Is:
Munshya Pupwe
I go to Arise Christian School, and I am in first grade! I like drinking juice!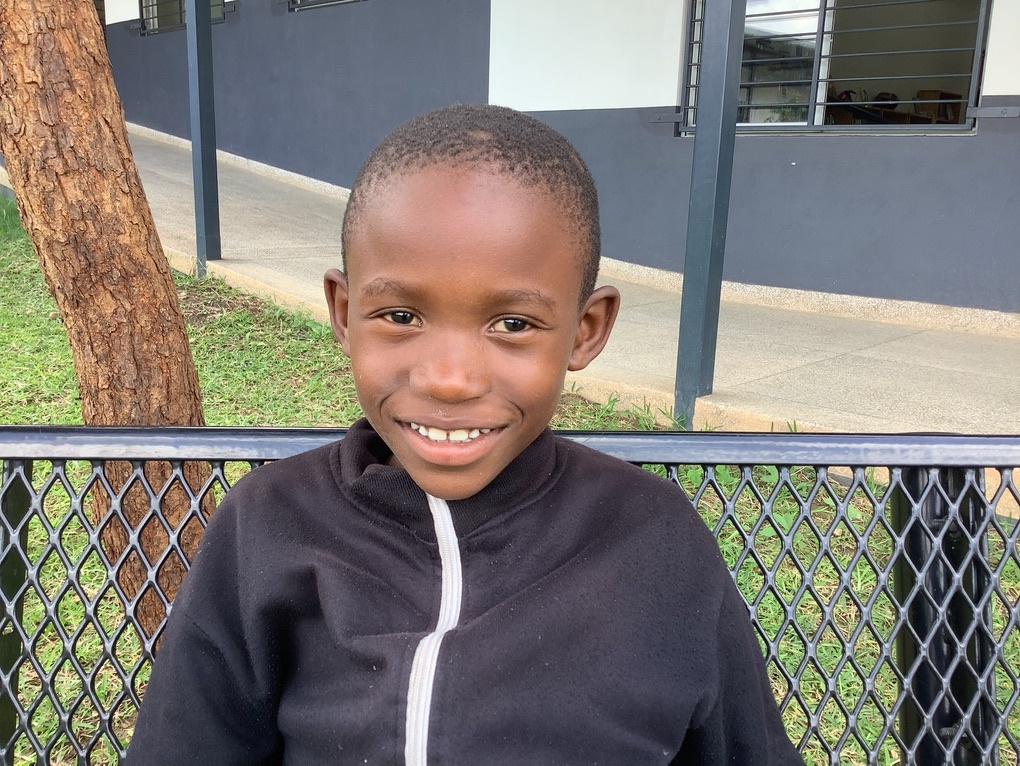 About Munshya
Munshya is a first grader at Arise Christian School. He is seven years old, and has three brothers and two sisters. He is the second youngest. One of his brothers, Mapalo, is in the fourth grade at ACS. Munshya is excited to be going to school with his brother. Munshya lives with his parents and siblings. His father, Kennedy, is a personal chef, and his mother, Margaret, sells slippers in the market.
Munshya's favorite cartoon is thomas the train. He really likes drinking juice. Munshya went to kindergarten at a school called long view, but he had been telling his mother that he wants to be at Mapalo's school because Mapalo was learning so much and his school seemed really fun. Munshya is good at math, and is learning to spell. He loves school, and when he finishes he wants to be a solider because he admires the soldier on TV.