Hello! My Name Is:
Musole Sakatemba
I am 6 years old in Kindergarten at the Arise Christian School. I love science!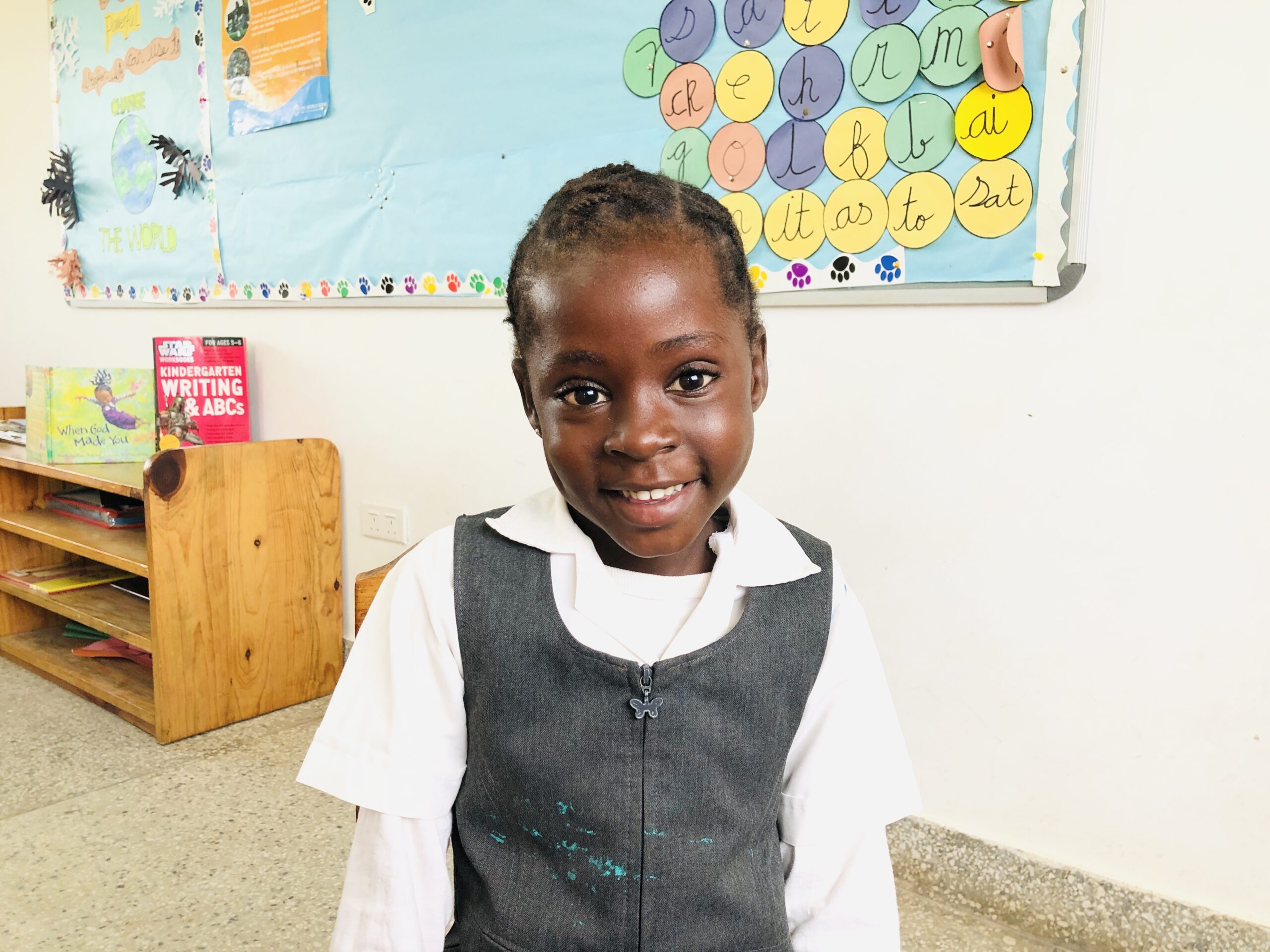 Musole Sakatemba
Musole is 6 years old and in Kindergarten at our Arise Christian School. She is the middle of three children and lives with her parents. Her father works as a gardener and her mother sells charcoal near their home. She enjoys eating fries, fruits, and snacks and visiting her grandmother who she considers to be her best friend.
Musole has never been to school before due to financial challenges so she is very excited to be a part of the ACS family. She is a very intelligent younger girl and is very committed to her studies. Her favorite subject is Science because it helps her to know about the environment and the human body.
In her free time she loves to cook using small pots and play games like hide and seek with her friend who lives next door. Musole comes from a Christian home and she loves going to church every Sunday. Her favorite Bible story is the story of Noah and the Ark. Proverb 12:14 is her favorite bible verse and her favorite characteristic of God is that He is our Protector.