Hello! My Name Is:
Natasha Tilimboi
I am 5 years old in Kindergarten at Taonga School. I want to be a doctor!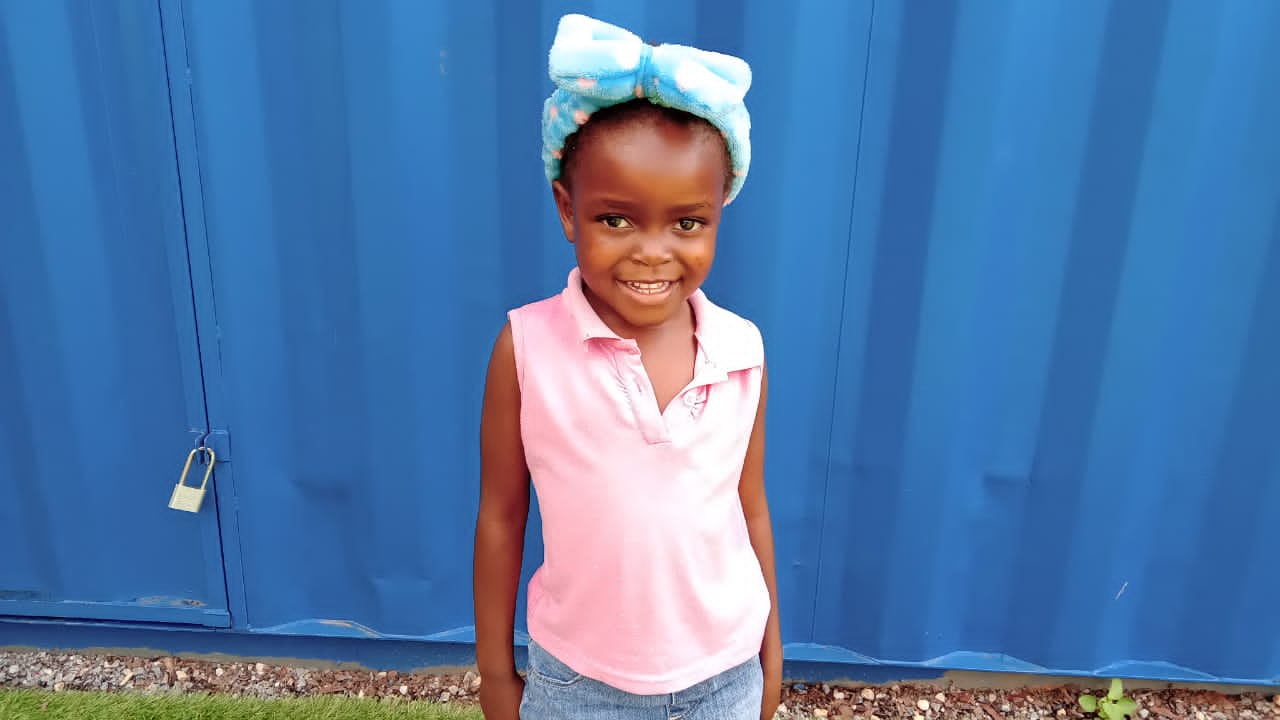 Natasha Tilimboi
Natasha is 5 years old and in Kindergarten at our Taonga School. She has a little brother named Awesome and lives with her parents. Her father works as a gardener and her mother works as a house helper. Natasha's favorite foods are rice with chicken and nshima with sausage and vegetables.Natasha was born in a Christian family and attends church every Sunday.
Natasha is so happy to be enrolled at Taonga and really enjoys being in school. She quickly adapted to the environment and enjoys learning how to write. She has also been enjoying the songs and dances they have been performing in class with her teacher. Natasha aspires to become a medical Doctor when she grows up. She notes that she doesn't like to see people getting sick.
Natasha is very friendly, social, and relates very well with her friends in school. She enjoys playing on the slide and with the toys in class. When she is home, she spends much of her time playing with her best friend playing dodgeball and barbie dolls. Natasha's favorite cartoon to watch is SpongeBob Square Pants because she finds his head funny.