Hello! My Name Is:
Nguzo Kasempa
I go to Taonga School and am currently in Kindergarten. I am 3 years old, and I love coloring!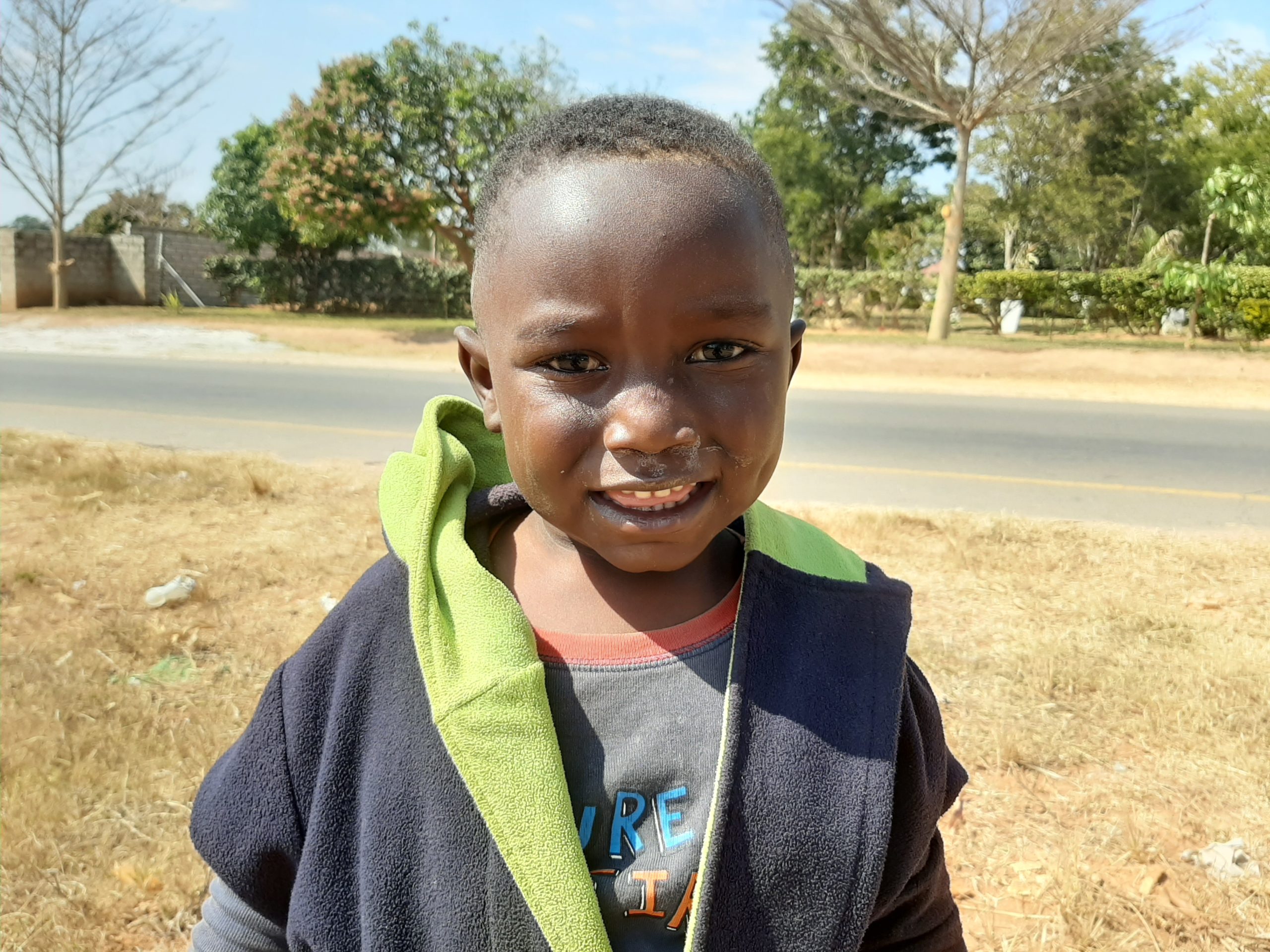 About Nguzo
Nguzo is the 3rd born in a family of three children, 2 girls, 1boy. Nguzo stays in Ibex Hill (a local compound) with his mum Bernadette. His parents are not together. His mother works as a house help just within Ibex Hill, while his dad works as a gardener.
Nguzo likes blue for color and mangoes for fruit. His favorite meal is nshima with chicken and vegetables. His teachers, Anna and Dorothy, say Nguzo is an active child with a good sense of humor. He also has a very nice smile. In class, he likes to play with toys as well as coloring. During recess, Nguzo likes to play on the slides with his best friend Esther who is in the same class as him. When at home, Nguzo likes to play with his big toy car as well as watch his favorite television show called PJ Max on cable TV. Nguzo does not know what he wants to become once he completes his education. When he knows, we'll let you know!