Hello! My Name Is:
Obert Mwansa
I go to Arise Christian School and am currently in Grade 8. I am 18 years old, and I want to be an auto mechanic!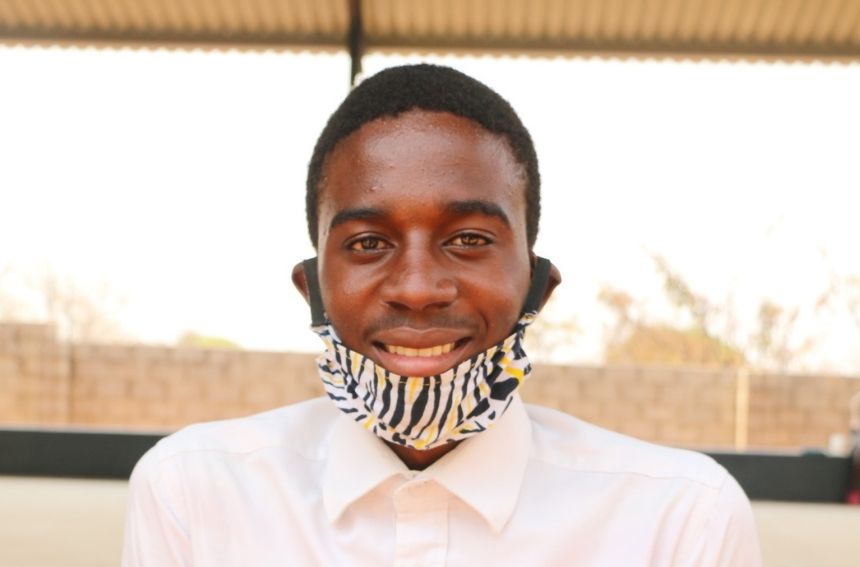 About Obert
Obert is the third born in a family of four children. He has two brothers and one sister. He lives with both his parents in Ng'ombe compound. His father works for Lusaka city council and his mother works for Arise Christian School as a janitor. Obert is on the reserved side. He often likes to ride his bicycle, take a walk around the neighborhood and watch football as well as basketball. His favorite team is Manchester United, an English team. He goes to a local church with his family. Some of his favorite things are, banana for fruit, blue for color and nshima with chicken and vegetables for a meal.
Obert was living with his uncle and used to go to another school in Lusaka. In 2018, he was in grade 9 and wrote his exams. Unfortunately, he did not pass the exam and soon after he moved to his parent's house in Ng'ombe (the same compound as Arise Christian School). He was at home for an entire year until the beginning of 2020 when he joined Arise Christian School. He is really happy for this opportunity to be in school. He has started in 8th grade so that he can learn as much as possible to prepare for his exam when he goes to 9th grade. His favorite subjects are English, science and math. He has also made four new friends in his class who he usually enjoys spending time with. When he completes school, he wants to study to be an auto mechanic. He has always had the passion to fix things and he loves the feeling when something is fixed.