Hello! My Name Is:
Rabbeca Chota
I am 5 years old in Kindergarten at Taonga School.
I love to sing Jesus Loves Me!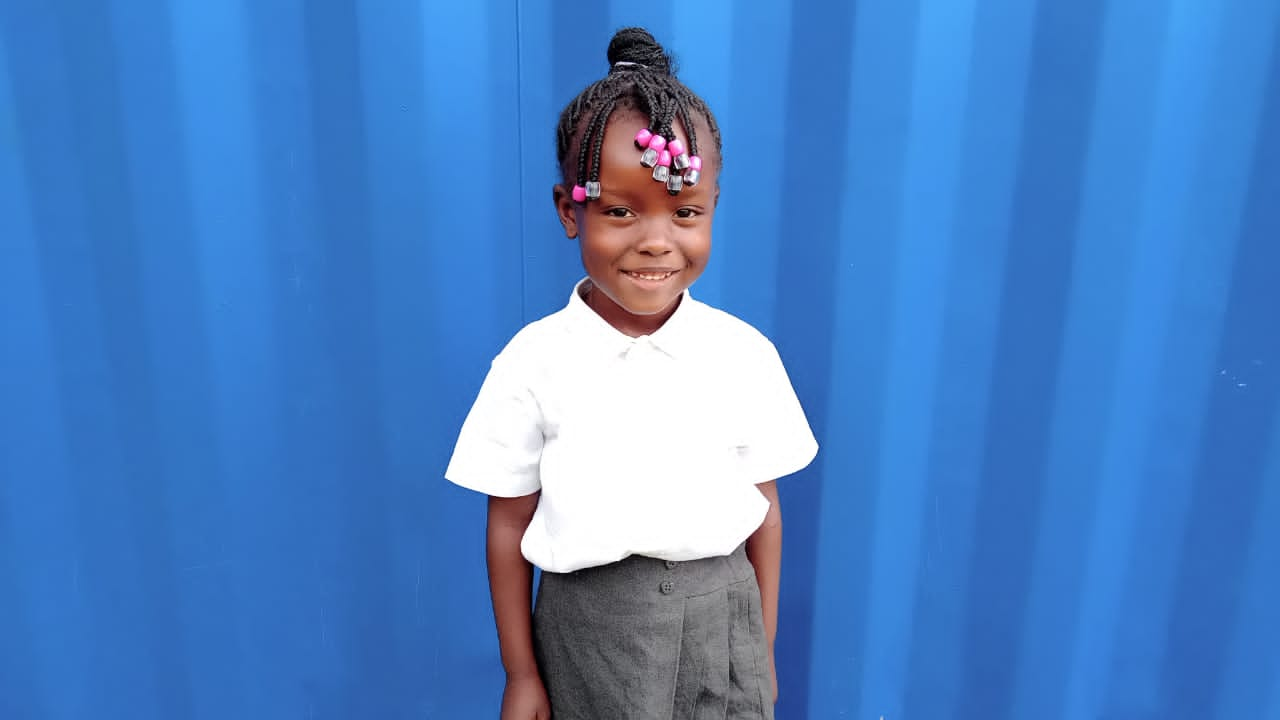 Rabbeca Chota
Rebecca is 5 years old and in Kindergarten at Taonga School. She is the oldest of 3 siblings and lives with her mother and stepfather. Her stepfather works part-time as a bricklayer. Her favorite colors are red and green and her favorite food is rice with sausage. Her favorite fruits are bananas and apples.
Rebecca is very helpful, caring, kind, obedient, and loving. She is very focused and determined in her education. She is very ambitious and wants to be a teacher when she grows up. When asked why she wants to be a teacher she says she wants others to be able to learn how to read and write. When she is at school her favorite subject is the world around us. She loves to play with building blocks, playing hide and seek, and on the slide, swing, and monkey bars.
When she is home, she enjoys watching her favorite cartoons Sofia the First and Barbie. During her free time, Rebecca loves to draw houses, lollipops, and flowers. She is a Christian and she goes to Roman Catholic Church with her mother and grandmother where she enjoys Sunday school lessons and singing 'Jesus Loves Me'.