Hello! My Name Is:
Rachael Masiye
I go to Arise Christian School and am currently in Kindergarten. I am 6 years old, and I want to be a nurse!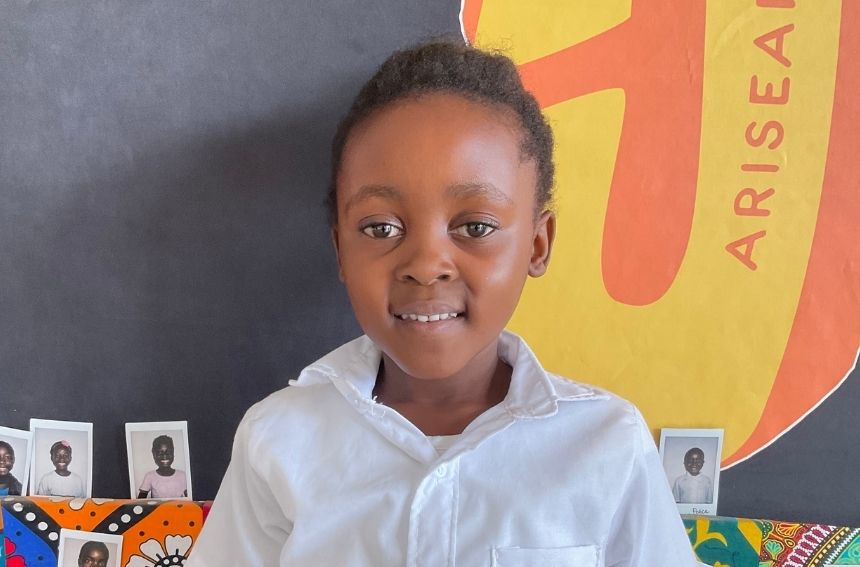 About Rachael
Rachael is an only child in her family. Her mother and father are not together. She lives with her mother, grandparents, aunt, and uncles at her grandparents' place in Foxdale. Rachael's uncles, Benson and Langson, help provide for the family.
Rachael is excited to be enrolled at ACS. She is happy she got to join Stephen who happens to be her favorite uncle and closest friend. She always used to look forward to Stephen getting out of school, so he could teach her what he learned at school. She can recite the entire alphabet and count from 1 to 20. The first thing she noticed when she got to ACS was the play park!
Rachael's other friends are Choolwe and Peace. She enjoys playing with dolls with her friends. When she is not playing with her friends, she loves watching TV. Her favorite TV show is Sophia. She also has the following for favorites: orange for color, banana for fruit, and sausage and eggs for food. She also loves going to church with her family. When she grows up she would love to be a nurse. She would love to help the sick!