Hello! My Name Is:
Ruth Nhkuwa
I go to Arise Christian School, and I am in first grade! I want to be an accountant!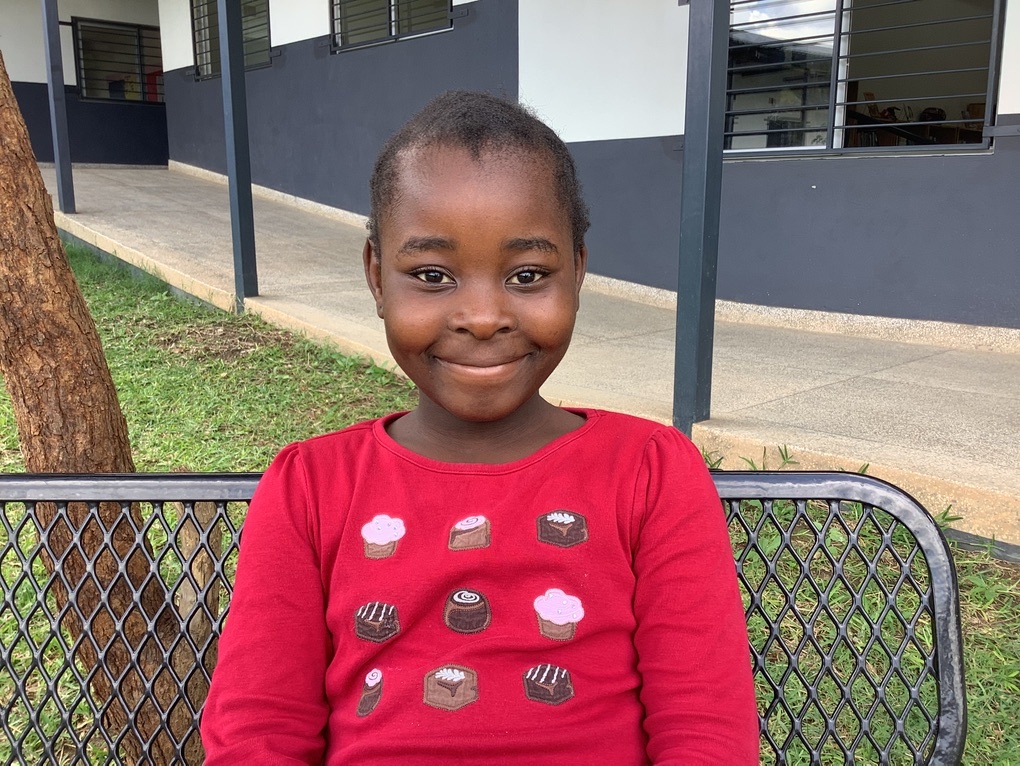 About Ruth
Ruth is nine years old, and has six siblings. She is the second youngest, with five sisters and one brother. One of her older sisters, Malesi, is a fifth grader at ACS. Ruth and her family live the Kasisi neighborhood of Lusaka, which is the capital city of Zambia. Her father, Steven, finds odd jobs to support the family, while her mother, Agnes, stays at home and takes care of the kids.
When Ruth is at school she loves going to the library. Her favorite book from the library is called Little Jesus. She also really likes going to the computer lab. Ruth's favorite subject is math. Her favorite color is pink, and her favorite food is green beans. When she finishes school, Ruth hopes to be an accountant.