Hello! My Name Is:
Sharon Mafuta
I go to Arise Christian School and am currently in Kindergarten. I am 6 years old, and I want to be a doctor!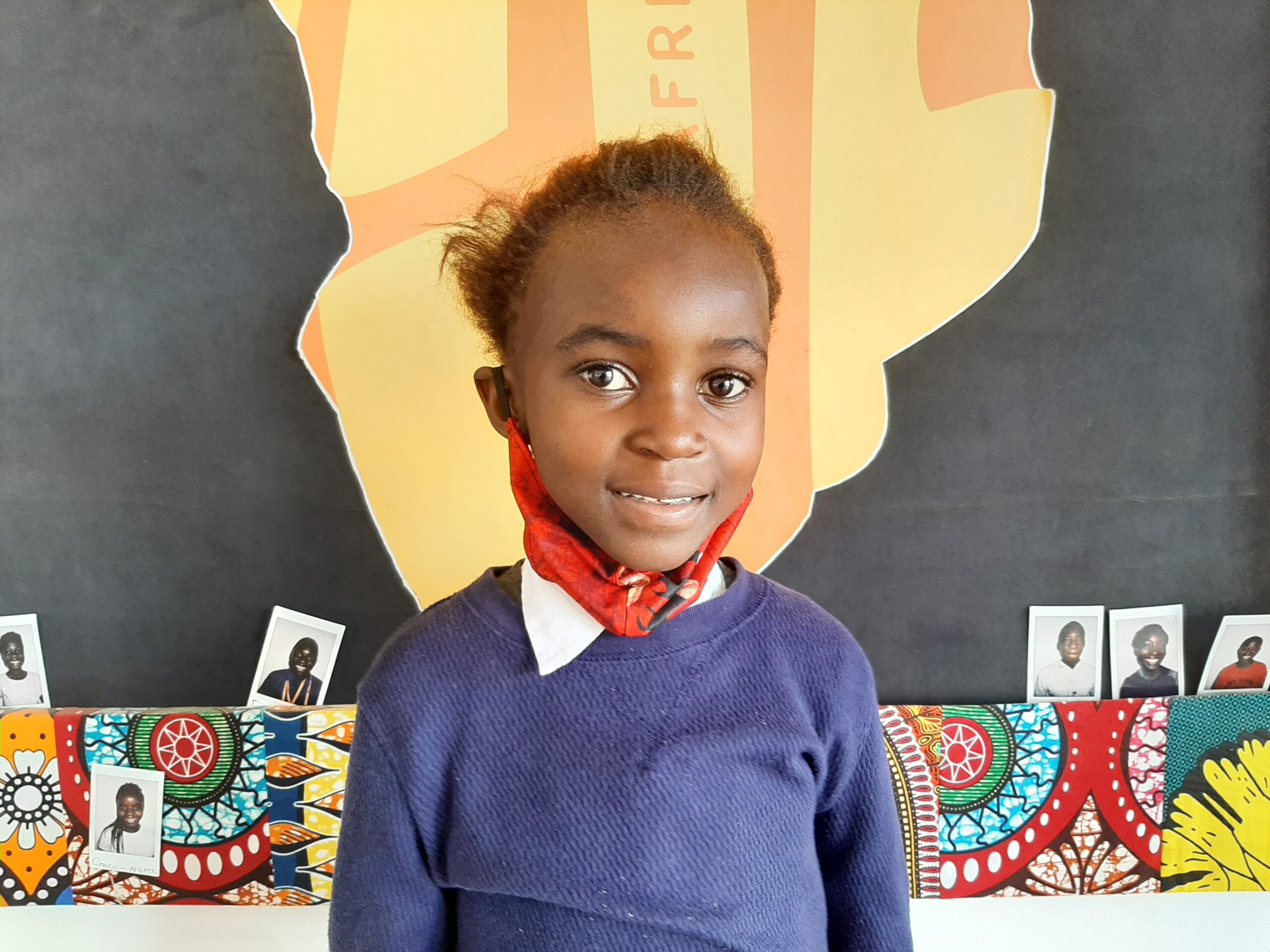 About Sharon
Sharon is the first born in a family of two. She has a younger brother named Enoch who is 2 years old. She lives with her mother at her grandparents' place in a local compound. Sadly, her father passed away in 2020. Sharon's mother has no formal job. She sells fruits every now and then to help support the family. Her grandmother is a tailor and has a shop. Her grandfather does not work due to medical issues.
Sharon is excited to be enrolled at ACS. She has been looking forward to being in school for some time now. She hopes her younger brother will also be enrolled at ACS. When she is at home she enjoys playing with her friends, Erica and Jessy. The friends enjoy playing dodgeball and Chiyato. Chiyato is a game traditionally played by girls and is similar to jacks played in Britain and North America, except small rocks are used. Sharon also loves attending church with her family. She enjoys going to Sunday school too. Her favorite story from the Bible is the story of baby Moses in the basket. Some of Sharon's favorite things are the colors pink and black, apples and bananas, and rice with eggs. She has aspirations of becoming a doctor when she grows up. So far, she is able to count up to 24 and can copy down anything that is written for her. She is looking forward to learning how to read and write all by herself!