Hello! My Name Is:
Tasheni Kabunda
I go to Arise Christian School, and I am in second grade! I like veggies!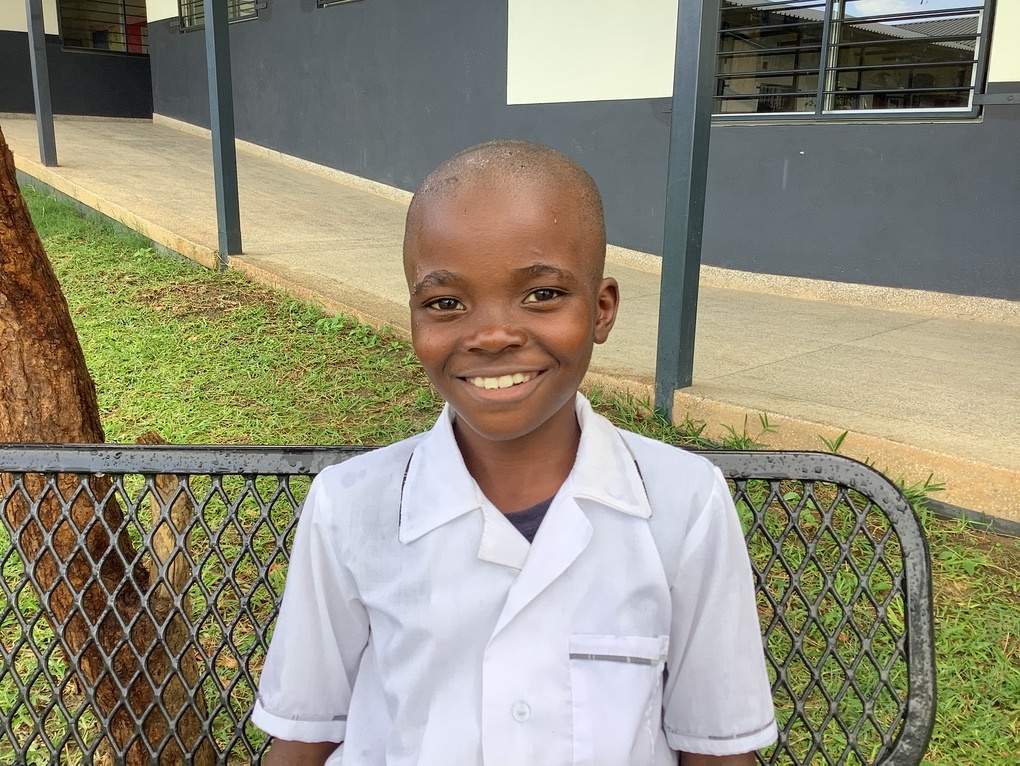 About Tasheni
Tasheni is a second grader at Arise Christian School. He is eight years old and lives with his parents and two younger siblings. One of his sisters is also at ACS in the Kindergarten class. Tasheni's mother, Charity, sells chicken, and her father, Grant, is looking for a job. He used to work in drilling and blasting.
Tasheni's favorite bible story is Jonah and the whale. When he is at home he likes playing games with his dad. Tasheni likes to eat vegetables, and as a result his favorite color is green. He loves to play and watch football. At school, Tasheni enjoys science, math and phonics. When he completes school, he wants to become a soldier because he admires how strong they are.