Hello! My Name Is:
Vanessa Nambeya
I go to Arise Christian School, and I am in fourth grade! I want to be a doctor so I can help sick people!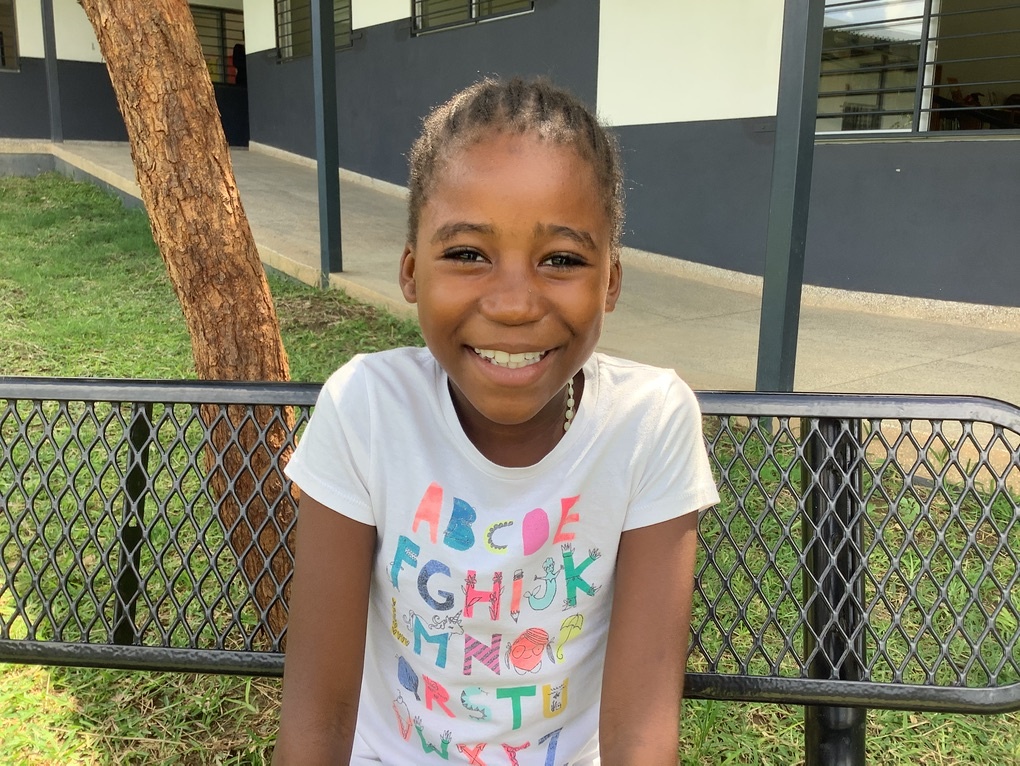 About Vanessa
Vanessa is in fourth grade at Arise Christian School. She is nine years old, and is an only child. Her parents are divorced, and she does not know where her father is. She and her mother used to live with Vanessa's grandmother, but this year they moved into Vanessa's Aunt's house so Vanessa can go to school. Vanessa's cousin Kellies also goes to ACS.
Vanessa's favorite thing to do at school is play basketball in PE. She enjoys playing against the boys and winning against them. English is her favorite subject besides PE. Vanessa just joined the baking club, and she is looking forward to learning how to bake a cake. Red is her favorite color, and apples are her favorite fruit. When Vanessa grows up she wants to be a doctor because she wants to help sick people.