Hello! My Name Is:
Violet Maambo
I am 5 years old in Kindergarten at Taonga School.
I want to be a nurse!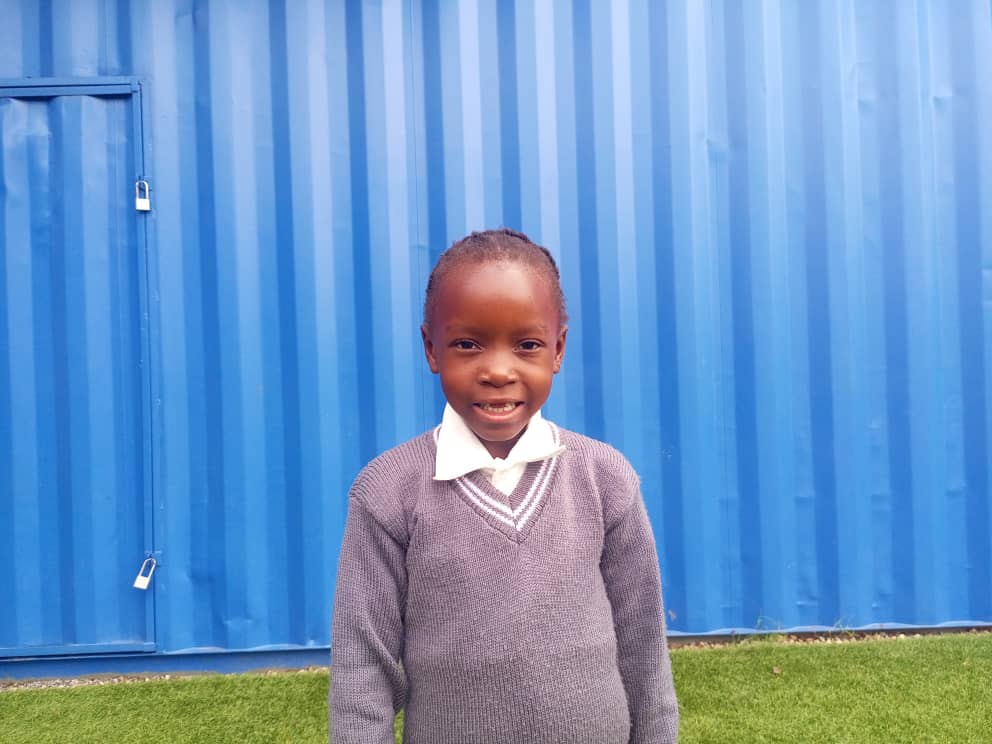 Violet Maambo
Violet is 6 years old and in Kindergarten at Taonga School. She is an only child and lives with her aunt and uncle. Her mother abandoned her and her father was recently murdered. Her aunt works as a house helper and her uncle does not currently have a job. Violet is being raised in a Christian home and goes church regularly where she enjoys listening to Bible stories during Sunday School.
Violet is very happy to be enrolled in kindergarten at Taonga school. She has been enjoying coloring different pictures, learning how to write, and learning the different sounds of the letters. When she grows up, Violet wants to become a nurse so that she can be helping others be healthy.
Violet is humble and loves spending time with her best friend Susan. Together they enjoy playing with Barbie dolls and dancing. She is also very social in school and has been playing happily with her new schoolmates. When she is not playing, she loves watching cartoons. Her favorite cartoon is Angelina.