Hello! My Name Is:
Wilford Chilinda
I go to Taonga School and am currently in Grade 1. I am 8 years old, and I love soccer!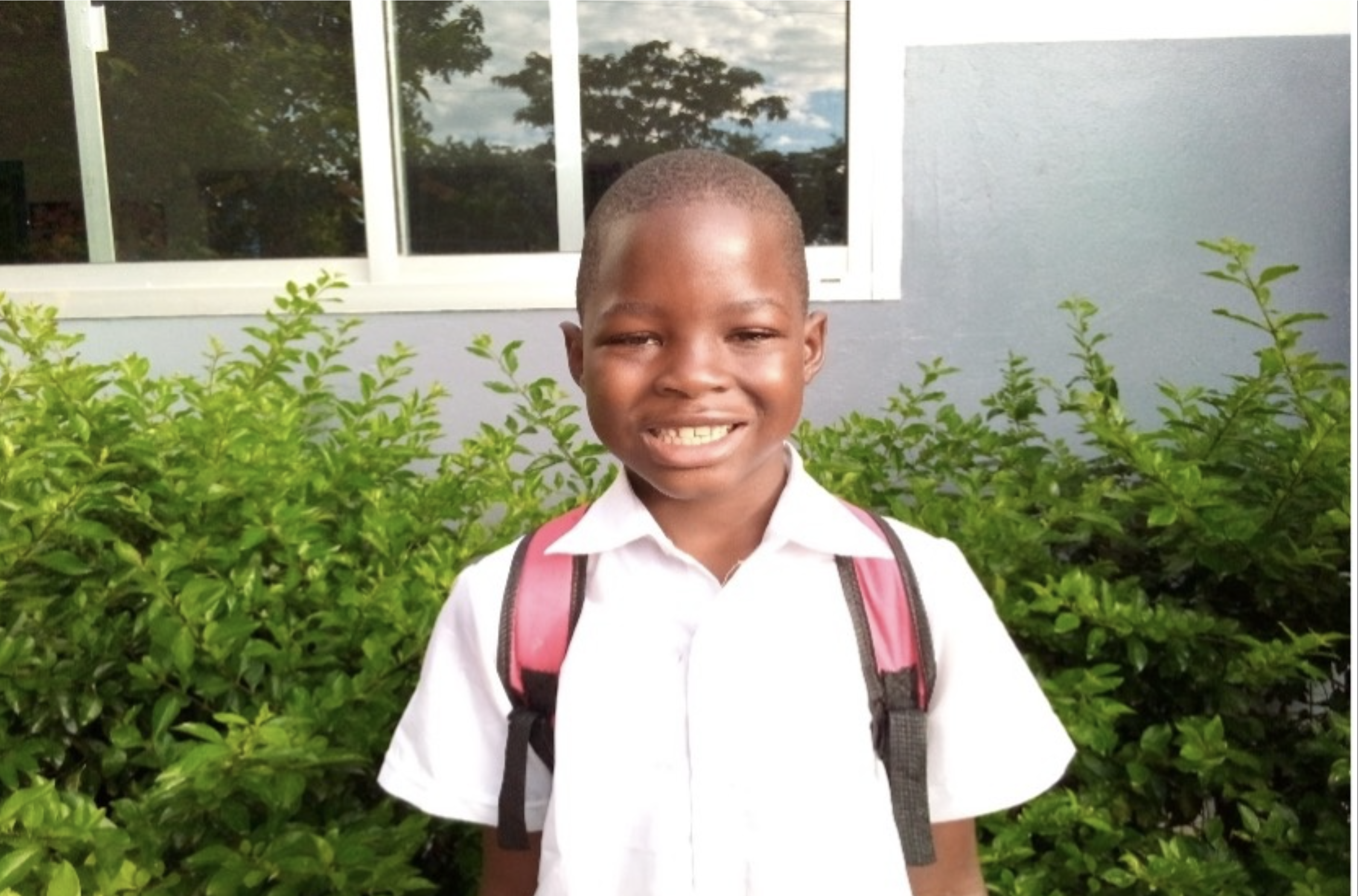 About Wilford
Wilford is eight years old, and just started first grade at the Taonga school. He is the youngest of four siblings, with two older brothers and one older sister. His sister, Taonga, is seventeen years old, and she is in tenth grade. His brother, Patson, is thirteen years old, and in fourth grade. His other brother, Laurence, is ten years old. Wilford and his siblings live with their mother, Beauty, who sells mangos in the market.
Wilford's favorite color is blue, and his favorite meal is nshima with chicken. His favorite fruit is oranges, but he also enjoys eating the mangos his mother sells. Wilford loves to play soccer with his friends. His favorite position to play is as a defender. When he is not playing, Wilford also loves to watch soccer, and his favorite football club is Barcelona. Wilford is a huge fan of Luis Suarez and Bruno Fernandes, and he says those are his favorite soccer players. When he grows up, Wilford wants to join the military because he admires how courageous soldiers are.