Hello! My Name Is:
Yotamu Kapyelela
I am 8 years old and in in Grade 2
at the Arise Christian School.
I am interested in electricity,
do you have it in your home?!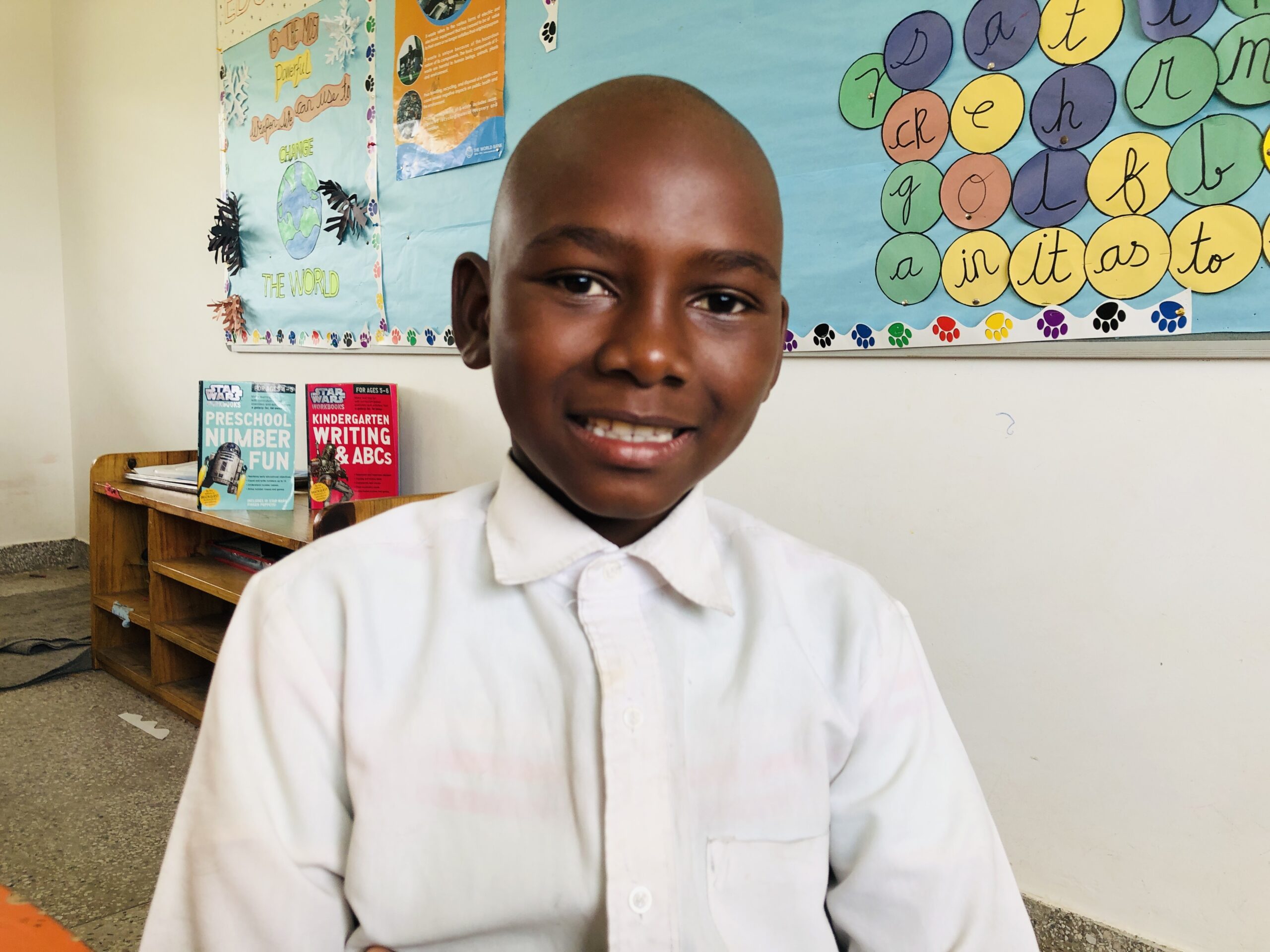 Yotamu Kapyelela
Yotamu is 8 years old and in 2nd grade at our Arise Christian School. He lives with his grandparents, uncles, and father. His father is unemployed and struggles with addiction. he has a half sibling and is able to visit with his mother at least four times a month. Yotamu is a strong, faithful, and disciplined young boy who is always willing to help others. Despite the struggles life has thrown at him he has remained a cheerful and good child.
He is excited to join ACS and loves the quality of education offered here. His favorite subject is creative and technology studies because it helps him to understand more about electricity and how it is generated. He also enjoys science where he is currently learning about a balanced diet. He also loves to play soccer at school. He feels excited whenever he is at school!
Yotamu loves to play soccer and be outdoors with his friends when he is at home. His favorite meal to eat is Nshima with Sausage on the side. He also loves to eat soya pieces and rice. He is a Christian and often goes to church and attends Sunday School. His favorite bible story is the story of Moses and his favorite characteristic of God is faithfulness because He is a Promise Keeper.