Dubai Layover Activities
Our Top Recommendations on How to Spend 21 Hours in Dubai!
The city of Dubai has much to offer during your layover to Zambia. If your layover is long enough to get out of the airport, Emirates (most of the time!) offers a free hotel room and meal vouchers for you. You will be notified if you have a free room when we book your airline ticket. Some people choose to stay in the hotel and rest up, while others wish to explore the city. No matter what you decide to do, there are many options available for you! This webpage is for "planners." However, all of these activities can be booked upon arrival at the at the activities desk.
After you get to your hotel, take advantage of the many attractions Dubai has to offer!
Transportation & Payment Options Easily Accessible in Dubai:
Metro, Taxis, or Ubers
Credit Cards or Dirhams (the local currency)
If you need to exchange USD for Dirhams you can do so at the hotel.
Here are some of our favorite places to go and activities in Dubai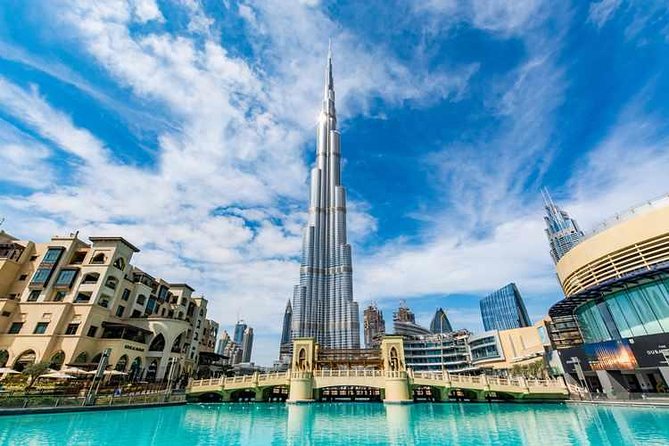 Burj Khalifa
Visit the tallest building in the world!
– The entrance of the Burj Khalifa is attached to the Dubai Mall
– Tickets range from $40-163 depending on the level
– Observation decks are located on levels 124 and 148 
– A luxurious lounge is located on level 153 with live performances and gorgeous views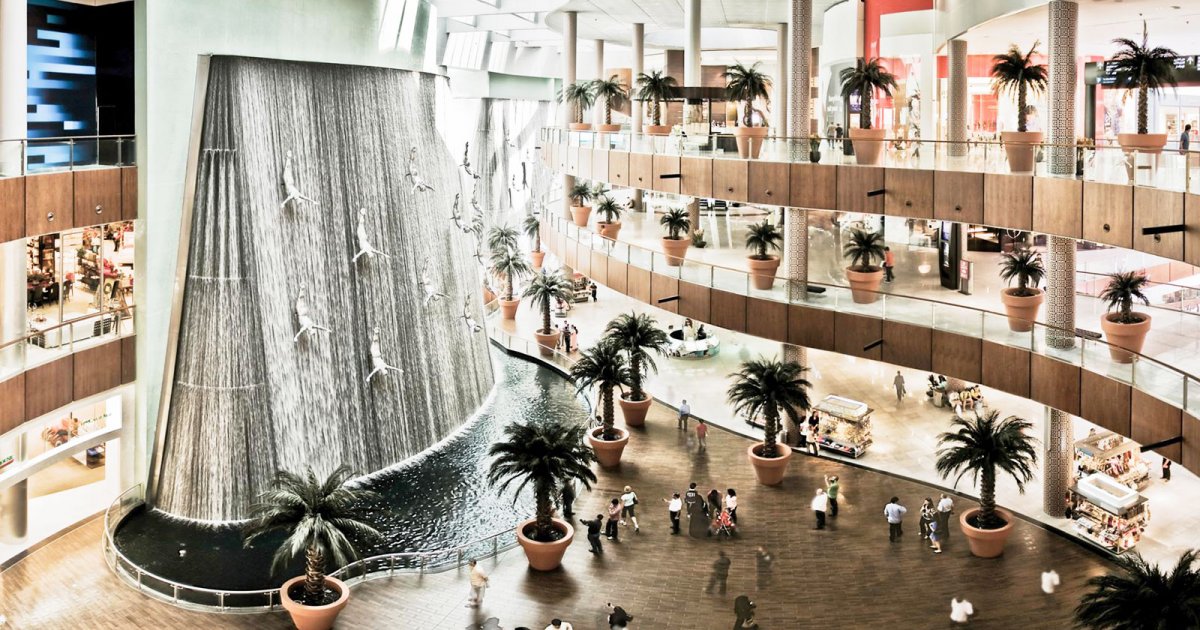 Dubai Mall
The largest mall in the world with over 1,200 shops and 120 restaurants.
– There are a variety of restaurants ranging from American favorites to local cuisine. 
– Entertainment such as the Dubai Aquarium and Underwater Zoo, Ice Rink, and Cinema 
– Dubai Fountains have water shows every 30 minutes starting at 6 PM with a great view of the Burj Khalifa
La Mer Pier
A pier with affordable dining and shopping options, as well as kid friendly activities.
– Located on Jumeirah Beach which is a free, public beach that stretches along the Dubai coast
– Laguna Waterpark is a great place for children to cool off and have fun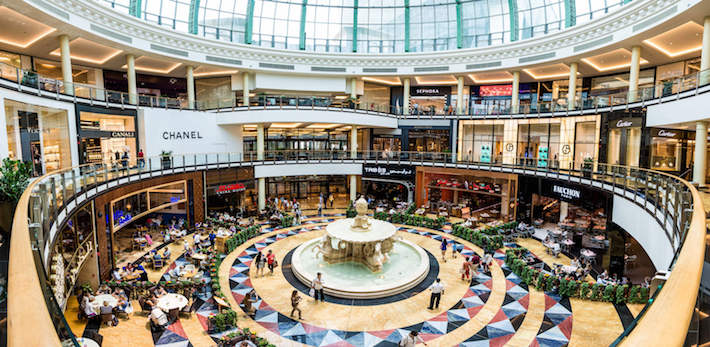 Mall of the Emirates
Luxury mall with a variety of restaurants and shops, in the heart of Dubai, with over 100 dining and cafe restaurants, it is easy to find a place for everyone.
Unique entertainment opportunities such as:
– Ski Dubai, an indoor ski resort that includes multiple slopes, a snow park, and the opportunities to ski and snowboard. 
– Magic Planet, a family entertainment center that includes arcade games, rides, and bowling.
– VOX Cinemas

, a movie theatre with all of the newest movies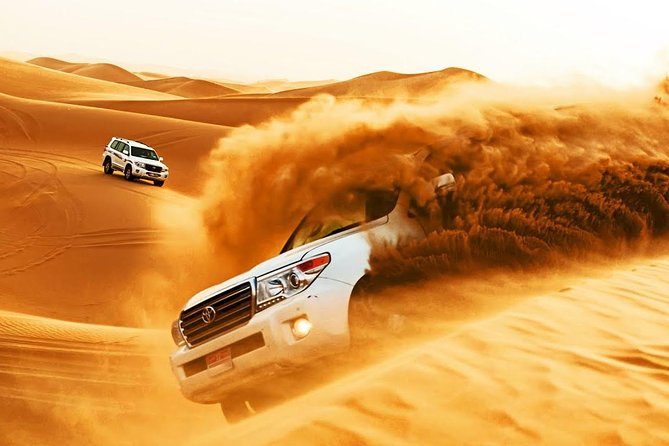 Desert Safari
Safari in a nearby desert
– $40-70
– Excursions can last from 4-7 hours depending on the package/company you choose.
– Activities include dune-bashing adventure in a 4×4 Land Cruiser, sand boarding, and camel rides.
– Some programs also have a BBQ dinner with local cuisines after the activities.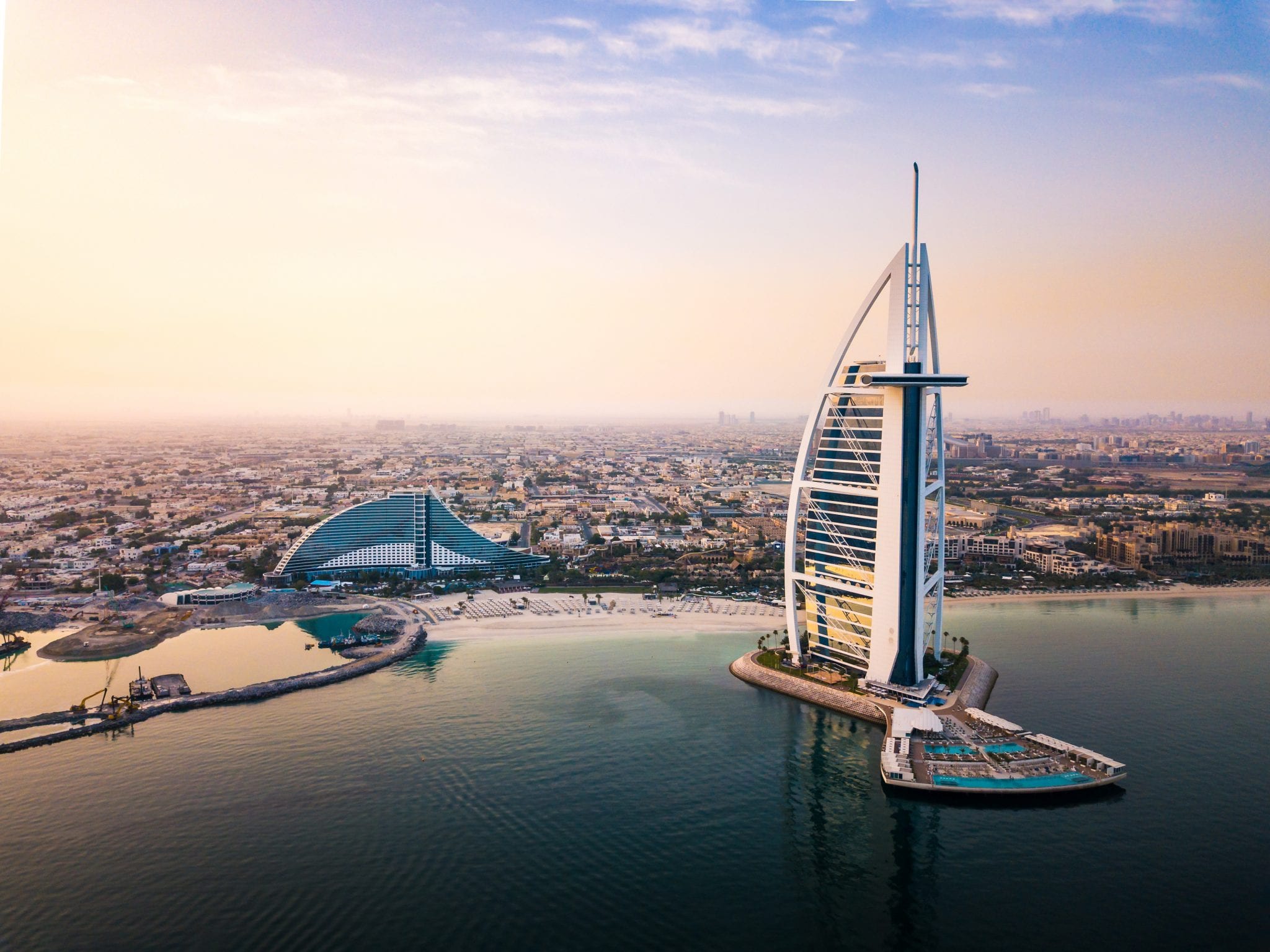 Scape Restaurant & Bar
Upscale dining option
– Enjoy delicious Asian and Mediterranean food with incredible views of the Dubai skyline and the Persian Gulf
– Located in the world famous Burj Al Arab
– Reservations are required!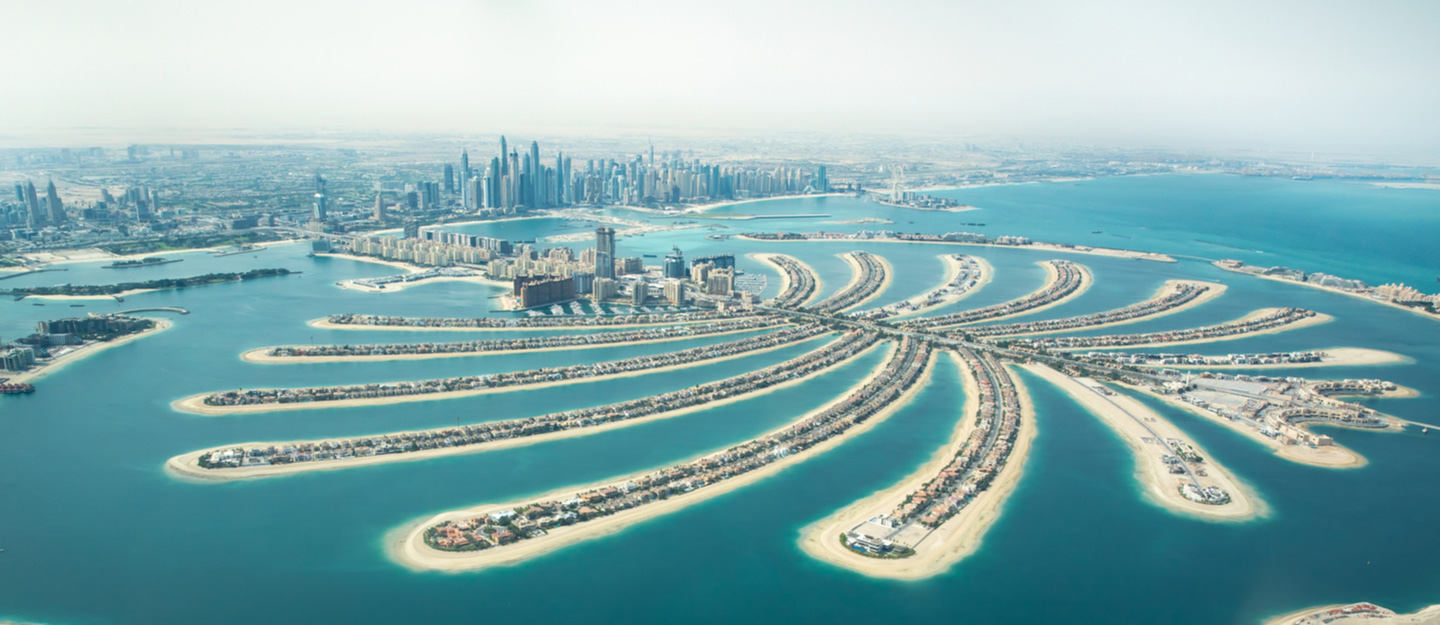 The Palm Jumeirah
Tree-shaped Palm Jumeirah island is known for glitzy hotels, posh apartment towers and upmarket global restaurants.
– The Palm Jumeirah Boardwalk has food trucks, refreshment stands and souvenir vendors, along with view of the Dubai coastline and the famous Burj Al Arab.
– Enjoy the Aquaventure Water Park in the Atlantis Resort with a one day mega-pass to 17 fun-filled slides and rivers and Dubai's largest aquarium.
For more information or to book activities ahead of time:
It's not required to book activities ahead of time. The hotel has excursion companies that can assist you once you reach Dubai!