Hello! My Name Is:
Allan Lyonga
I go to Arise Christian School and am currently in Grade 3. I am 11 years old, and I want to be a policeman!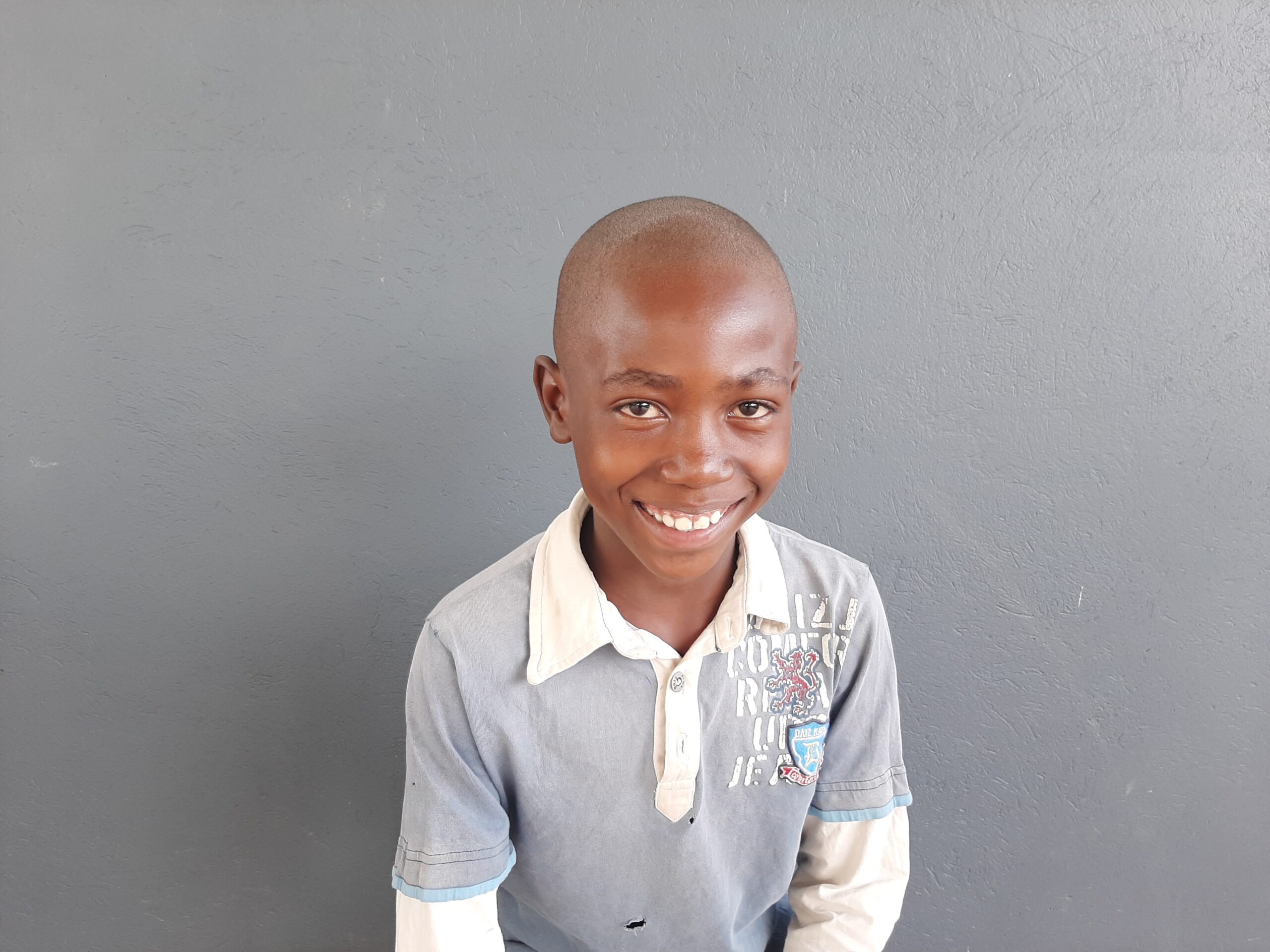 About Allan
Allan is the third born in a family of five which consist of four boys and one girl. He has an older brother, Joshua, older sister, Mwila, and younger brothers named Shadreck and Nathan. He also has a half brother named Lazarus and a half sister named Grace from his father's side. Allan is really excited to be enrolled at ACS. His parents were also excited that he was enrolled because they had difficulties in previously paying his school fees. His father does odd jobs to make ends meet and his mother is a housewife. When he got enrolled, Allan got to spend some time in the third grade classroom. His favorite things about the classroom are the big white board and the charts on the back board.
When he grows up, Allan would love to be a policeman. He would like to help keep his community safe and reduce the levels of crime in the country. His favorite sport is soccer, and he  plays the defense position. His best friend, Justine, also loves soccer. He plays as a striker. Allan was loving watching TV. His favorite TV show is Justice League. His favorite character is Superman. He thinks he is the best among all the characters. His favorite color is red because it is on the Zambian national flag. Some of his other favorites are A for letter, apple for fruit, and nshima with vegetables for food. His favorite veggies are kale and Chinese cabbage. He does not like meat very much because he thinks eating veggies is healthier. Allan enjoys going to church with his family. His favorite story from the Bible is the story of Job. He loves it because it teaches him to always pray and never give up on God because he does not give up on his people.