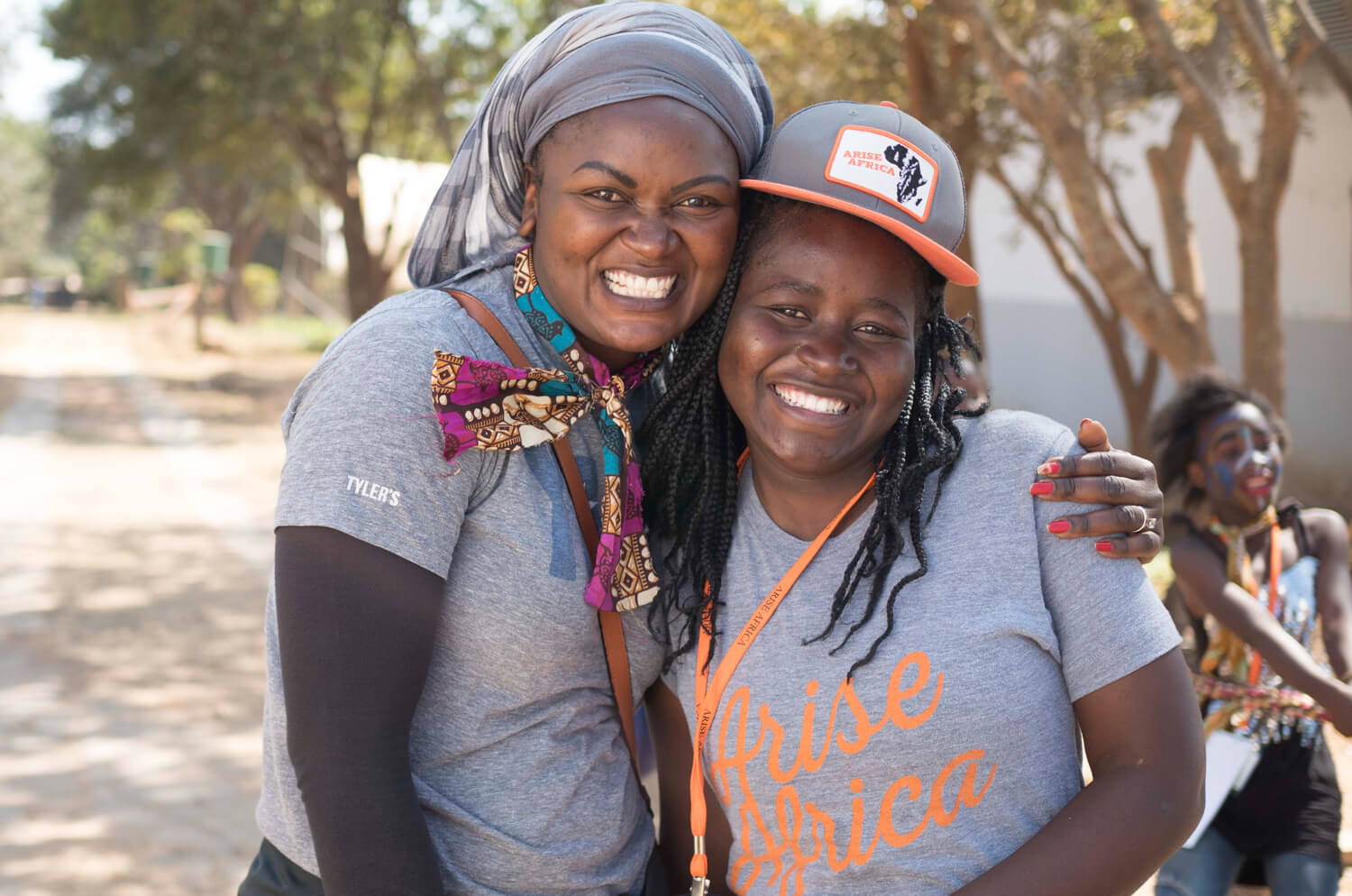 What's The Story?
Alissa Rosebrough was born and raised in the heart of San Antonio, Texas. She attended Texas A&M University and studied Business and Communications. Throughout college, Alissa was a photojournalist for a school paper called, The Battalion, which is where her passion for photography began. Upon graduating from A&M in 2005, Alissa began her freelance photography business and worked for various photo agencies and a private industrial construction corporation.
Two years later, she moved back to San Antonio. During her time there, Alissa began to work under a San Antonio Spurs' photographer, which launched her career working for the NBA. Additionally, Alissa also began photographing for various United Nations aid-organizations around the world. This eventually led to her first trip to Africa.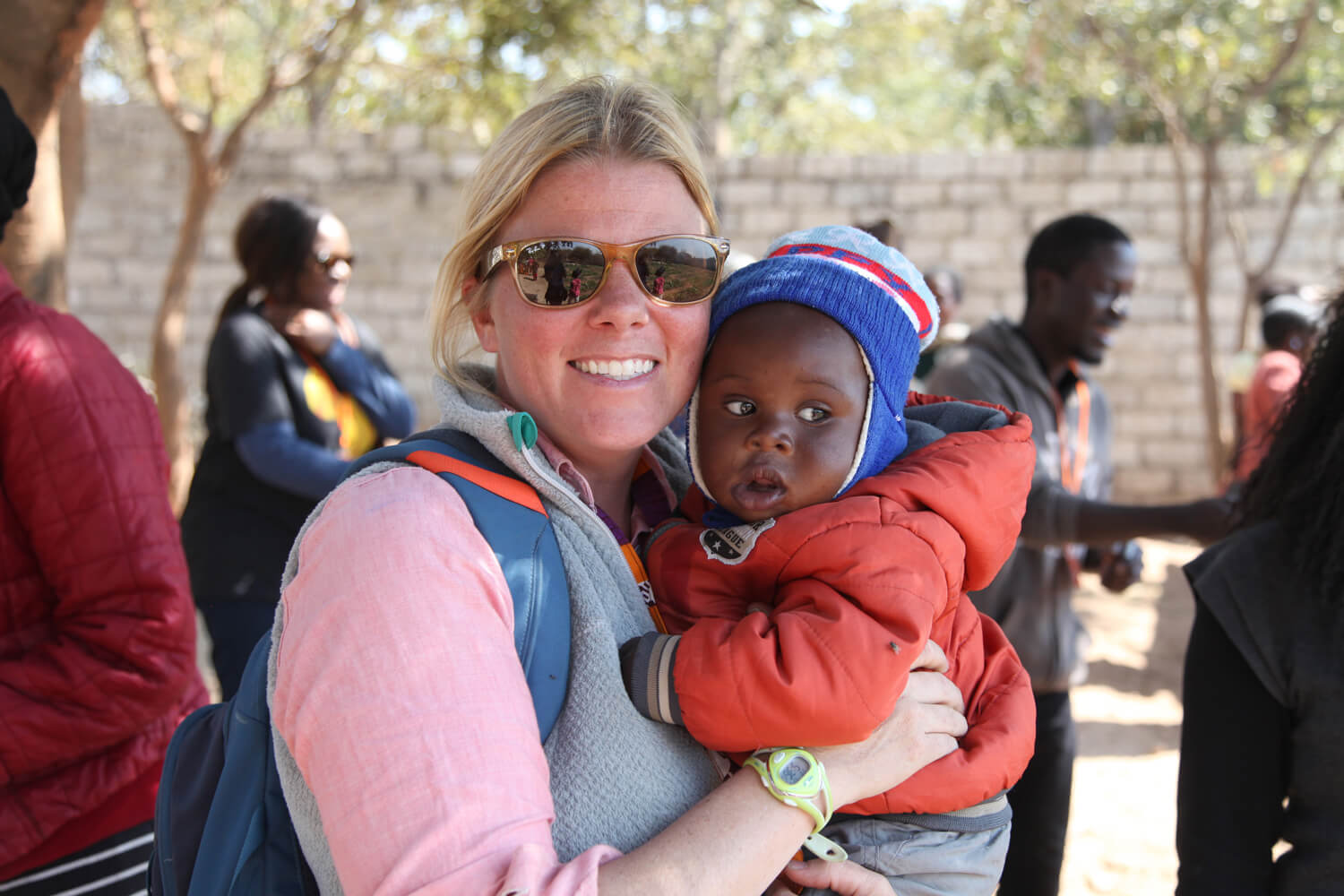 For the next seven years, Alissa traveled around Africa documenting governmental and aid-organizations' efforts and progress. In 2008, Alissa moved to Dallas, and she spent the next few years shooting for various professional sports teams and private corporations throughout the nation. That same year, she went to Zambia and met John Rosacker. Upon returning to Dallas, Alissa and John felt there was more that they could do for the Zambian children they met. What they thought was going to be donating books once a year turned into what is now, Arise Africa.
In 2010, Arise Africa was officially established as a nonprofit. For the next five years, Alissa ran Arise Africa out of Dallas and continued in her photography career. In 2013, she met her future husband Asher, and Alissa moved to across the metroplex to Fort Worth, TX in 2015. During this time, Arise Africa grew to the point where Alissa made the decision to retire from her photography career and focus solely on the non-profit.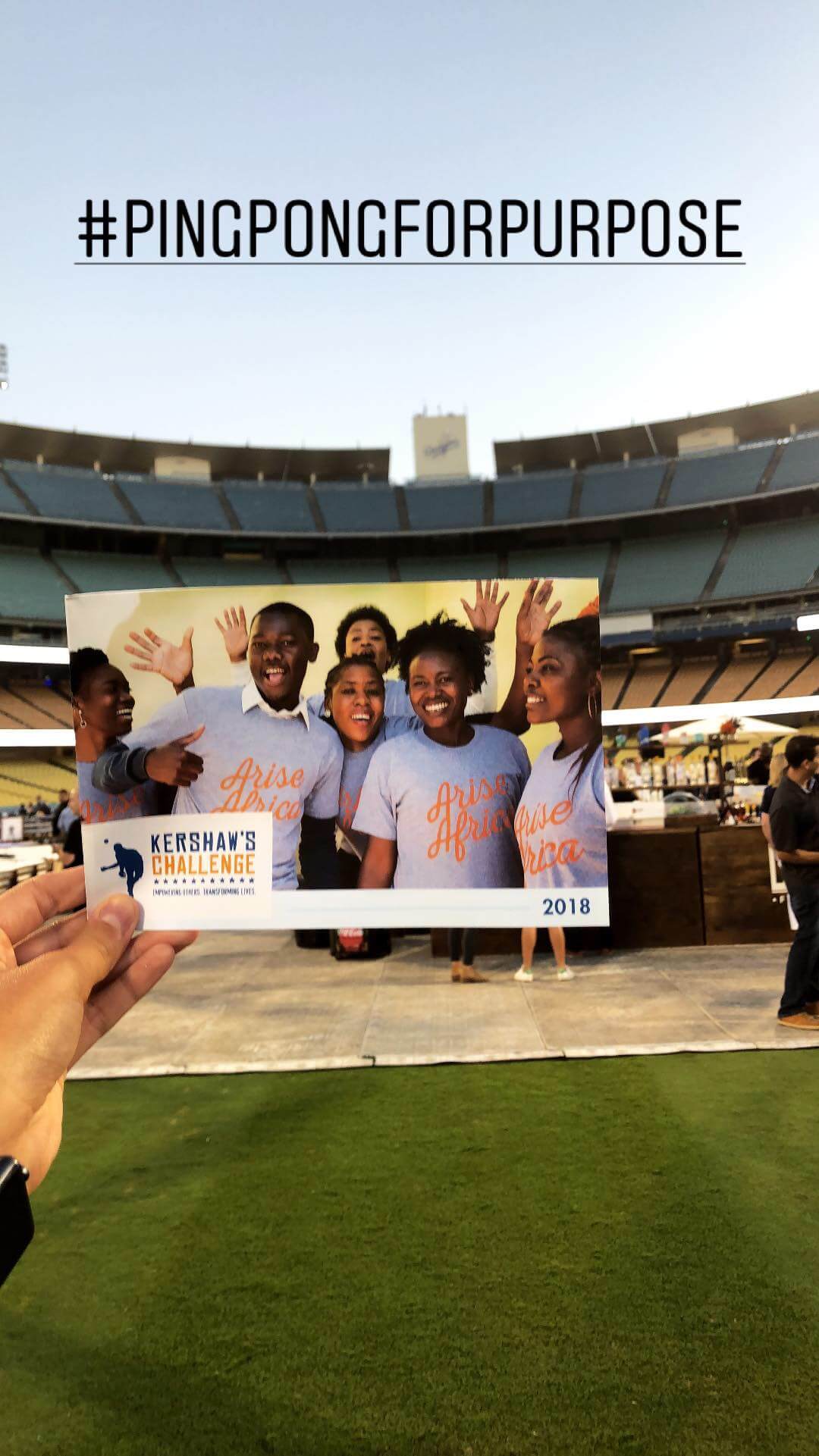 Current Project With Kershaw's Challenge
Arise Africa's partnership with Kershaw's Challenge began in 2011. During a trip to Zambia, Clayton and Ellen Kershaw met a little girl named Hope who had a very evident need in her life. She was a vulnerable orphan, accustomed to surviving on the street. Ellen and Clayton sponsored Hope in order to provide for her basic needs, but it was clear that she needed more. She needed a safe place to call home.
Every year, Kershaw's Challenge partners with various non-profits around the world to work alongside them on specific projects to improve the lives of thousands of at-risk children. Since 2011, Kershaw's Challenge has partnered with Arise Africa to purchase land and build two homes, which house seventeen children in our full-time custody. These homes have radically changed the lives of our fifteen children, enabling them to have a place to call home and a forever family.
In 2016, Kershaw's Challenge worked together with Arise Africa to purchase land in Ngombe Compound for a school that would one day be called the Arise Christian School, ACS. The school would one day be located in the heart of a community that we are serving. Over the next two years, 15 students in our Child Sponsorship Program would learn in a house that came with the property.
Fast forward to 2018, we are now partnering together to build a one-million-dollar school. Construction is starting soon, and the first phase of building will be focused on the foundations: properly building the land with plumbing and electricity, as well as setting the large water storage stands. Additionally, the first phase will include the building of six classrooms and one toilet block.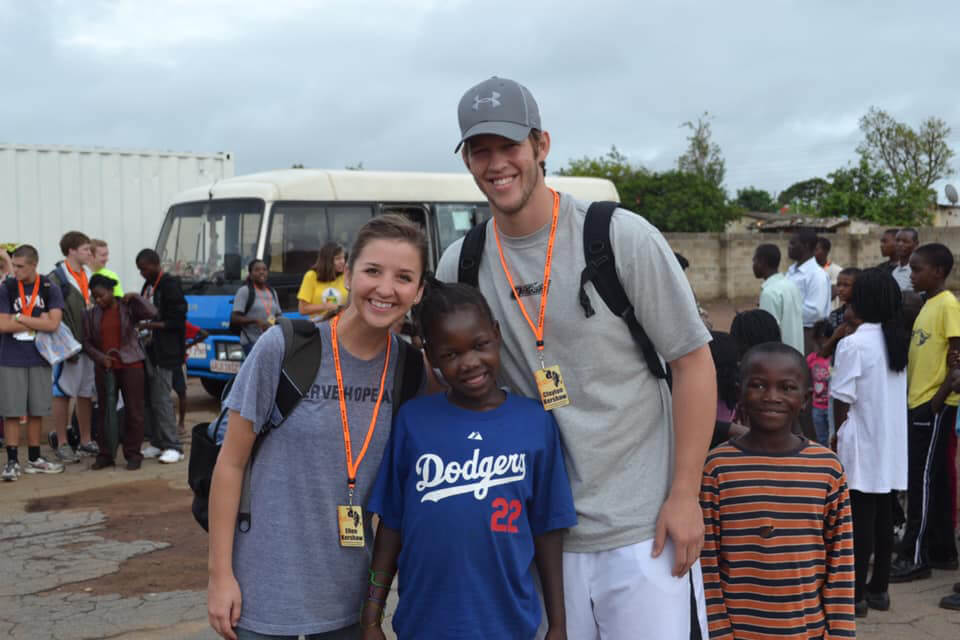 Ellen and Clayton with Hope
"The cornerstone & heartbeat of Kershaw's Challenge has always been serving the children in Zambia alongside Arise Africa. After seeing our kids flourish in the Arise Homes, we believe the ripple effect has reached even further into the communities where those kids came from & we are able to touch hundreds of children's lives through education. Arise Christian School will not only be a safe haven for children who are living in the poorest of conditions & may not have safe homes to go back to, but it will also broaden their perspective & knowledge to end the cycle of poverty & reach for the stars. We are committed to this project, and the shared belief that education & meeting the kids in the communities is where dramatic change begins. We are going to see a generation of leaders rise up & be the change their country desperately needs."
Ellen & Clayton Kershaw