Bertha Libimba
Fairview College, Hospitality Management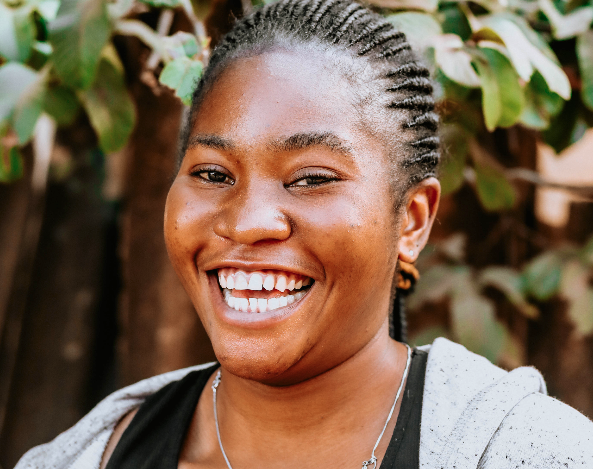 About Bertha
Bertha is the 7th child from a family of 8. She lives with her mother, Doreen, and her siblings in a 3 roomed house.  Her favorite color is purple. Her favorite food is chicken and chips (French fries). Bertha has been raised by her mother since her father passed away. Her older siblings stepped in to help their mother support the family after getting old enough to be employed. 
Bertha joined the Arise Africa student sponsorship program in 2013 when she was in the 6th grade.  She completed her secondary education in 2019 and qualified to go to college!  Bertha and her family are very grateful for the sponsorship program and the opportunities it has provided for Bertha!
Bertha is happy to study hospitality. She looks forward to learning new things and getting to meet new people. She hopes to transition well and adapt to her new environment. She is excited about learning how to speak and present herself well. Bertha has struggled with public speaking and is hoping that this will help boost her confidence.  She also looks forward to the cooking classes. Bertha enjoys baking and is sure that spending time in the school kitchen will perfect her cooking skills.