Esther Libimba
Chreso University, Nursing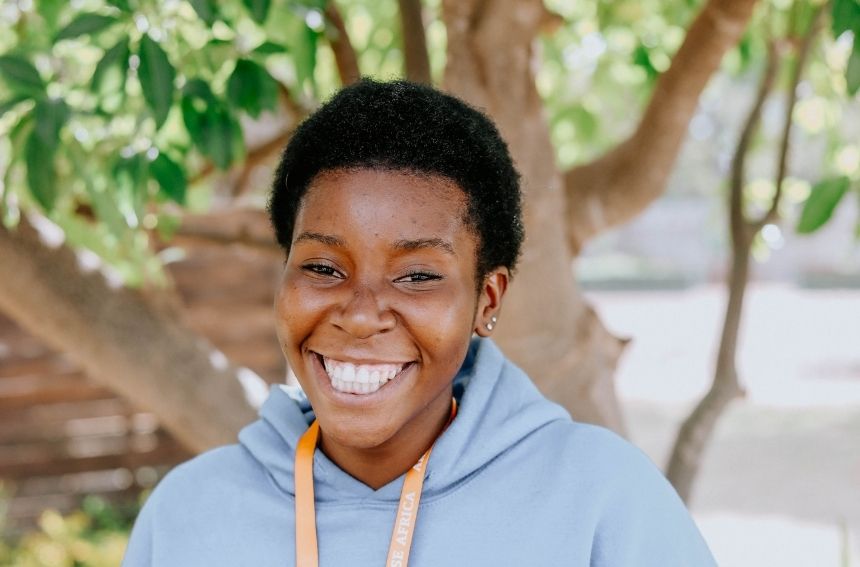 About Esther
Esther lives with her mother, Doreen, who is tailor at one of the schools in the community. She comes from a family of 8 and is the youngest sibling. She has 3 brothers and 4 sisters. Esther's favorite color is pink and her favorite thing to eat is boiled potatoes served with eggs. 
Esther lost her father when she was a little girl. Her mother has been her only caregiver and the breadwinner of their family ever since. Doreen has supported her family from her work as a tailor with the help of her older children who sometimes found odd jobs.
Esther joined the sponsorship program in 2010. This was a huge break for her mother because Esther's school needs were taken care of upon selection to the program. Esther was able to attend a good school with quality education and discipleship. This helped her perform well in class and score good results in her grade 12 exams. Her mother is very grateful to the program for it has helped keep her daughter in school. 
Esther graduated from high school in December 2020 and she is very excited to be going to nursing school! She chose this career path because she would like to give back the community by taking care of the sick. She feels blessed to be in her position and would like to be a blessing to others too. Esther looks forward to learning how to use medical equipment like the stethoscope and BP machine.